KT'S ENGINE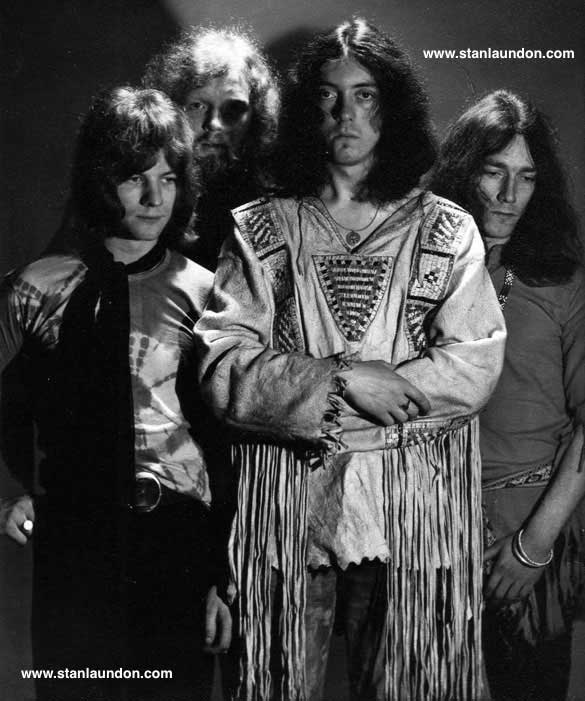 KT's Engine in full stage dress with Les Taylor, Dave Usher, Alan Plaice and Pete Rutter and taken at Forrest Wompras Studios in York Road, Hartlepool. The band started in Hartlepool in 1967. They were managed by local businessman Ken Tyzack. Ken, from Seaton Carew, gave many local bands their first break in his popular coffee bars on the sea front - the Blue Lagoon and The Rainbow.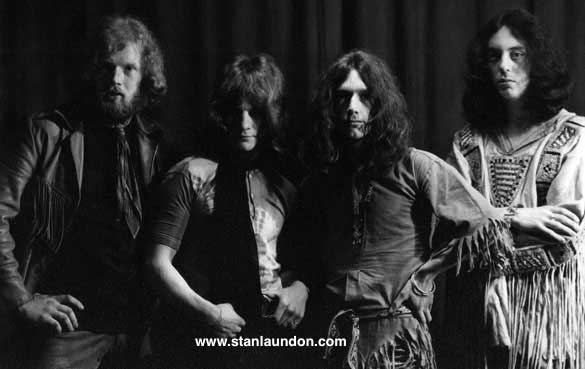 Another studio show from the Forrest Wompra Studios with Dave Usher, Les Taylor, Pete Rutter and Alan Plaice.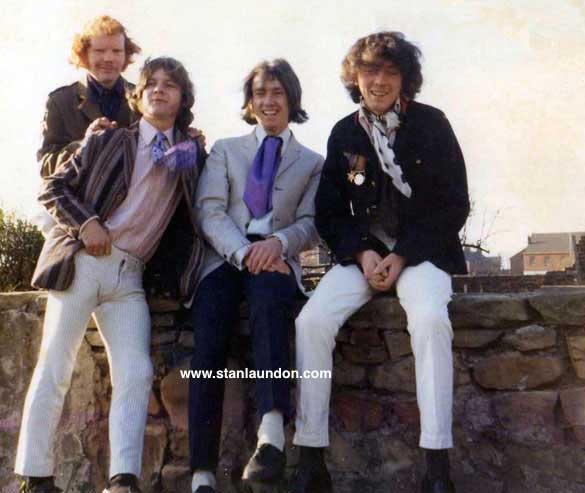 Tony Turnbull, Les Taylor, Pete Rutter and Alan Plaice at the rear of the Rainbow Coffee Bar Seaton Carew.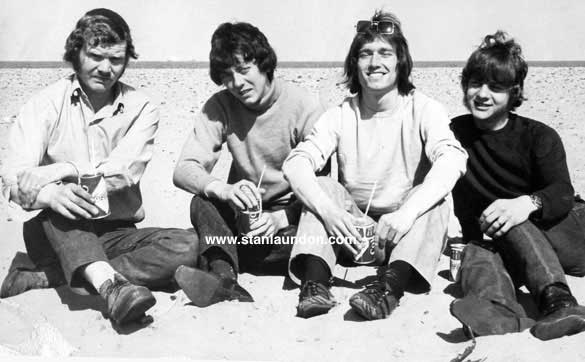 Tony Turnbull, Alan Plaice, Pete Rutter and Les Taylor on Seaton Carew beach near Hartlepool.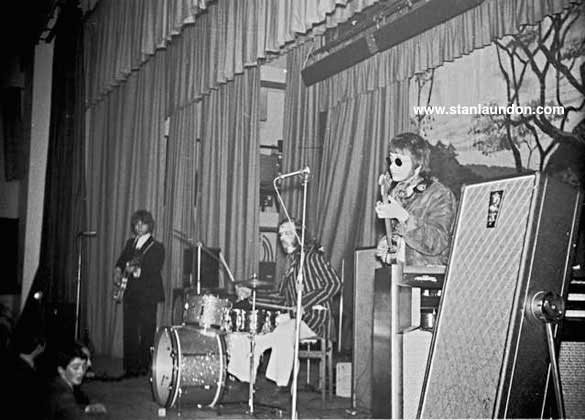 KT's Engine on stage at the James Finegan Hall, in Eston, with a forest scene as a backdrop. This shows Les Taylor on bass, Tony Turnbull on drums (he wore white greasepaint on his face and dressed in a 'Sergeant Pepper' sort of style on stage) and Dave Scott on guitar. Dave left KT's Engine circa 1967. By 1968 he was in Custard Beast. The first bass player was John Rogers, who was replaced by Mick Spence. Dicky Elliott joined the band on joint lead guitar in 1969/70 and they eventually folded in 1971.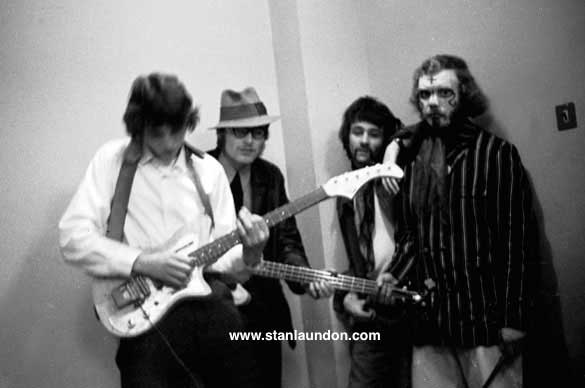 This photograph, taken backstage at the James Finegan Hall, shows Alan Grange 'playing' guitar, John Kerr in the hat, Dave Scott and Tony Turnbull in full stage make up.
The next phase of Engine shows Tony Turnbull, Dave 'Stukey' Struke, their roadie Mal standing in for Les Taylor and Dave Scott.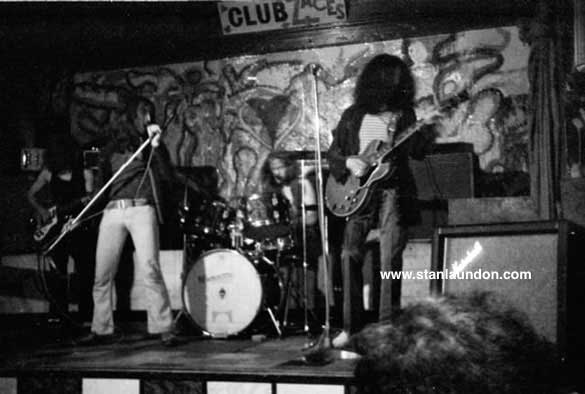 Engine, towards the end of their performances together, had Les Taylor on bass, Pete Rutter on vocals, Dave Usher on drums and Alan Plaice on guitar. This was taken at a club called the 4 Aces in East London in 1969.
This website is not responsible for the content of external internet sites.
Copyright © Stan Laundon.com