ANDY CAPP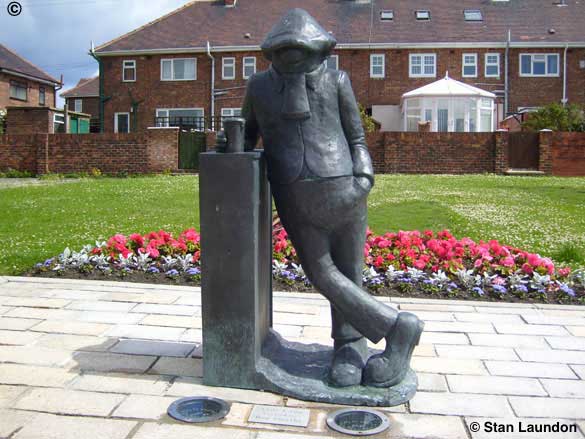 A very popular tourist attraction the Andy Capp statue is next to the Harbour of Refuge public house in Hartlepool. It looks out towards the Pilot's Pier and Hartlepool Bay.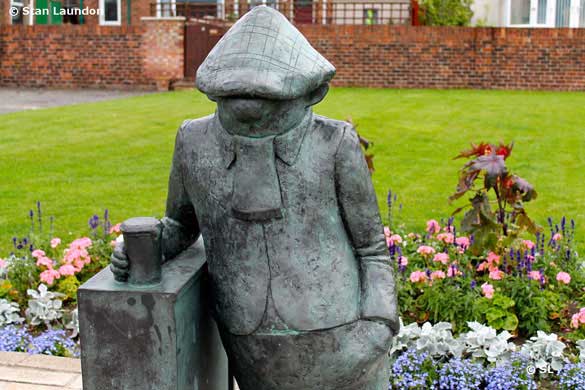 Beer in hand and the summer flowers are in bloom.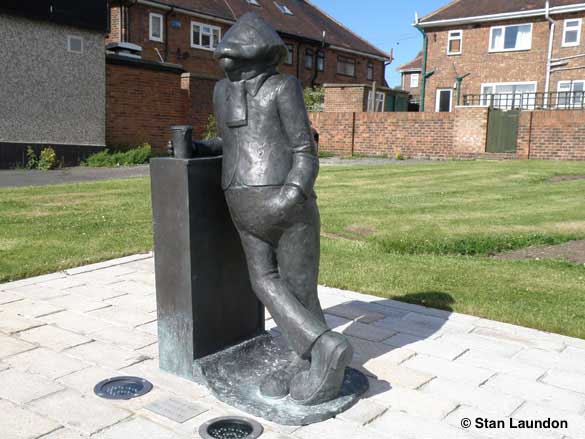 At the base of the statue there's a plaque which reads "Andy Capp Created by Reg Smythe." You can see a full size photograph by clicking on the image in the right hand column.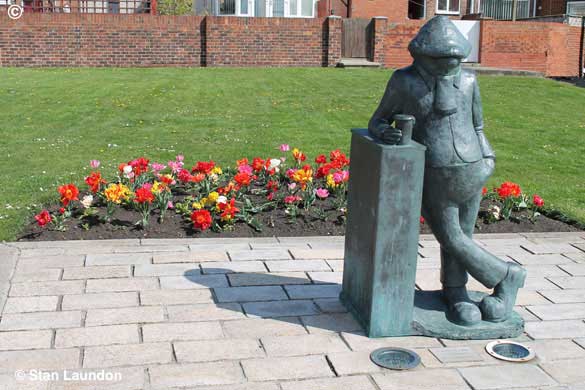 Andy with a backdrop of Spring flowers overlooks the bay in Hartlepool. He now has Mary Rowntree's restaurant and bar as a new neighbour as well as the Pot House.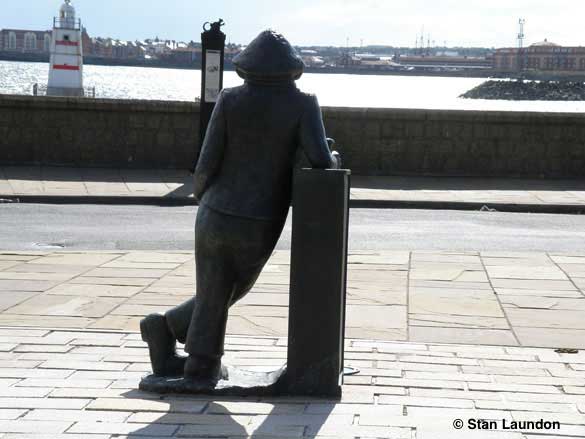 I once saw, on another website, that someone had taken a photograph of the statue from behind. So thanks to that person for giving me the idea to do the same. Here, Andy overlooks the Town Wall, the Pilot's Pier Lighthouse and Hartlepool Bay. Across the bay is old Middleton and the Marina. In the distance, on the right, you can just see the floodlight pylons at Hartlepool Football Club's Victoria Park and the masts of HMS Trincomalee.

Andy Capp is a popular little man. There might be a pint of beer in his right hand but the cigarettes are long gone!

I bet the gentleman just coming up the steps didn't expect to be on this photograph or, indeed, on my website. I will try to find out who he is and give him a copy of the photograph.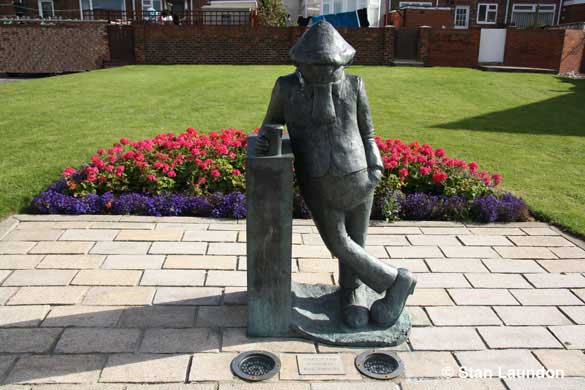 Someone commented about Andy not having his usual cigarette in his mouth. Mrs Smythe said that Reg had stopped smoking and, therefore, had decided to make Andy a non smoker!
Day time or night time Andy Capp is always popular.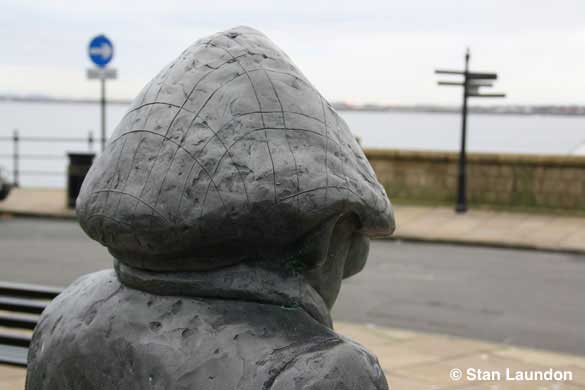 This page is dedicated to Reg Smythe July 10, 1917 – June 13, 1998.
All photographs on this page are copyright © Stan Laundon and must not be used, or copied, in any way without prior written permission.
This website is not responsible for the content of external internet sites
Copyright © Stan Laundon.com