COUNTRY MUSIC MEMORABILIA
Many of the photographs on this page I obtained during my first trip to Nashville, Tennessee in June 1974. Those of Bill Anderson, pictured above, Loretta Lynn, Charlie McCoy, Conway Twitty and Charlie Walker were signed for me during Fan Fair week.
George Jones © MCA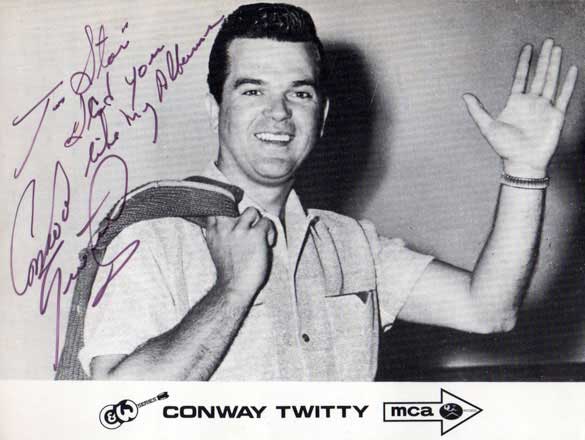 To Stan - glad you like my albums signed Conway Twitty in Nashville, June 1974.
A signed picture of ace harmonica player, Charlie McCoy.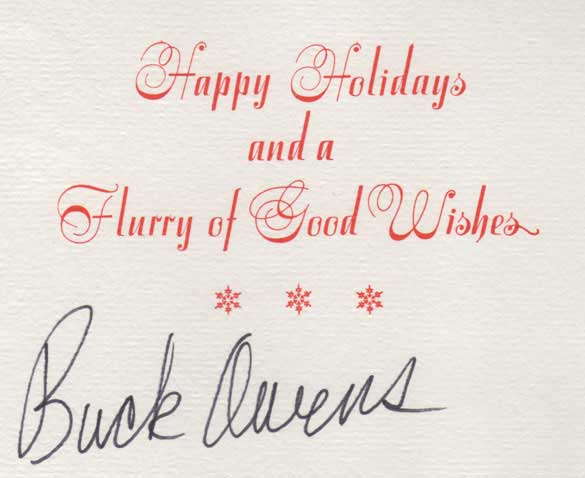 A Christmas card from Buck Owens in 1979.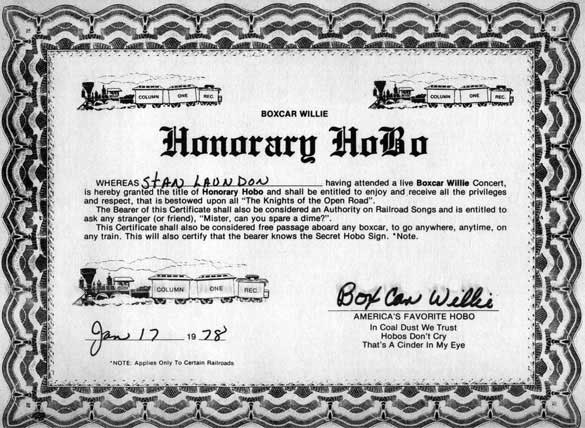 On his first ever visit to Britain, Boxcar Willie was giving "Honorary Hobo" certificates to his fans. I was fortunate to have one signed at Hartlepool Workingmens Club in King Oswy Drive, Hartlepool, England on January 17th, 1978. If you click on the photograph you can view the certificate full size and read the small print.
During another meeting I had with Boxcar Willie during the 1980's, he gave me a limited edition belt buckle (which I later gave away to a friend) and a miniature Boxcar Willie pewter statuette. The model was custom designed for Boxcar by C.A.T in 1983. If you click on the small images above, larger photographs will open. I still have this statuette and would be available for sale if I received a sensible offer.
A letter from Boxcar Willie thanking me for sending a newspaper article I had written about him.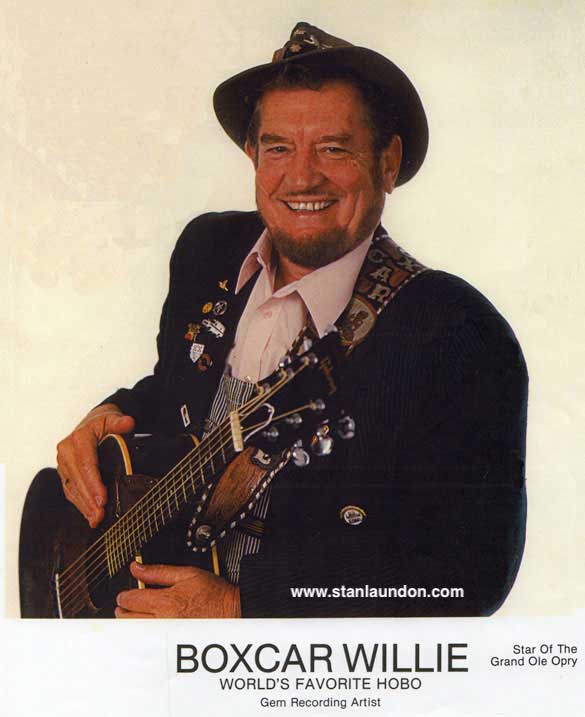 Boxcar Willie - later to become a star of the Grand Ole Opry in Nashville, Tennessee. "Who is this Boxcar Willie?" Some American people were once asking. "He's one of your own" we said. "He's a Texan!"
"Thanks and love and happiness" signed Skeeter Davis © RCA.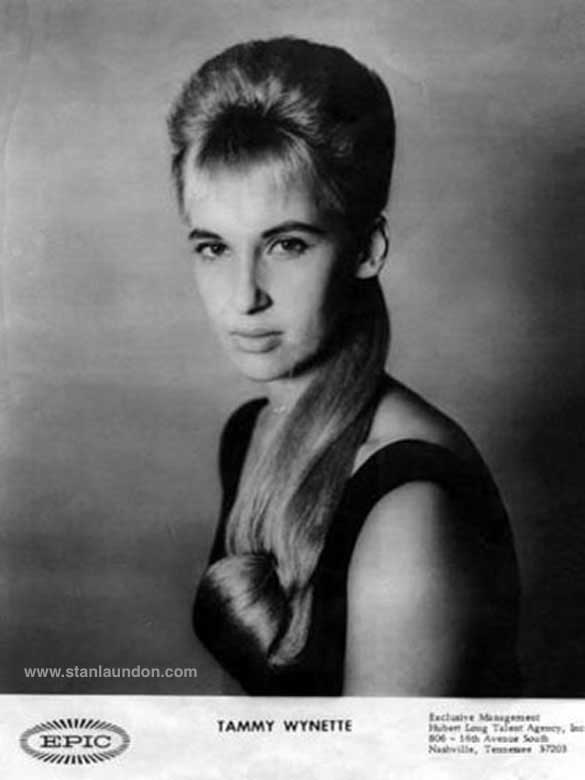 An early publicity shot of Tammy Wynette from 1966/7 © Epic Records.
A publicity shot taken at the time Jerry made the movie "Gator" with Burt Reynolds.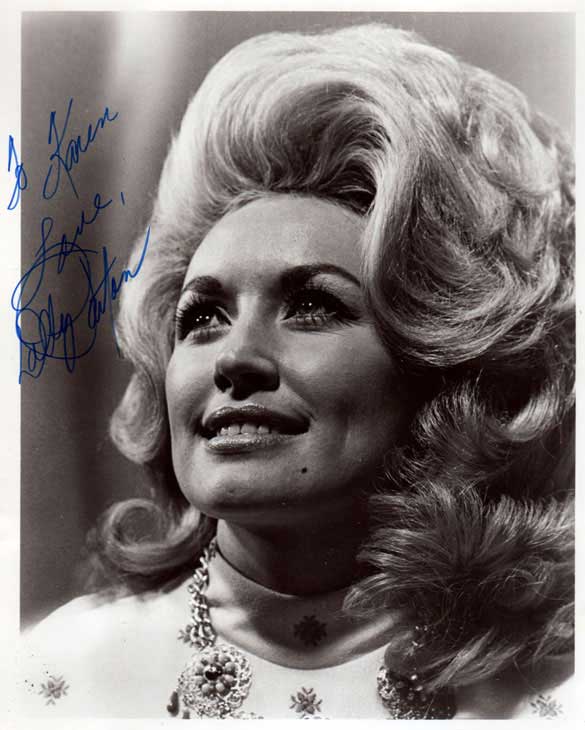 When I first met Dolly Parton in Nashville in June 1974, she apologised for not having any photographs with her at the time. She later sent two signed pictures to my home in England - one to me and one for my wife. The one signed to me personally was later sold to help raise money for charity. During my first time in Nashville in 1974, I actually met Dolly on three different occasions that week - at the Municipal Auditorium, the Theatre by the Lake in Opryland, and backstage at the Grand Ole Opry.
A publicity photograph of Charlie Walker © Epic Records.
If you enjoyed your visit to this page why not tell me, on my comments page, which stars you liked in particular. I'd like to hear from you.
Return to the top of the page....
This website is not responsible for the content of external internet sites.
Copyright © Stan Laundon.com