MAGIC ROUNDABOUT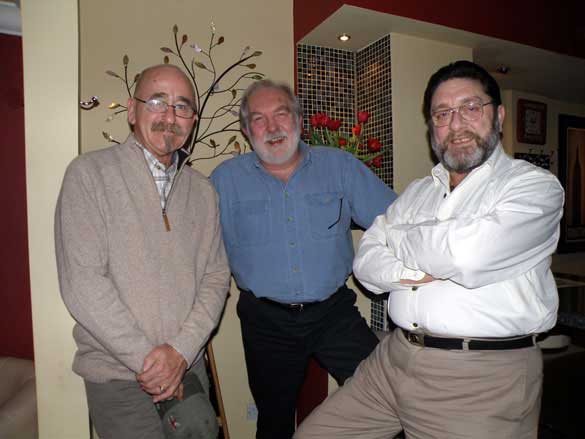 Mic Rafferty, Rod Millgate and Kenny Allen - many years later and still young at heart. A reunion for Magic Roundabout members January, 2009 which was covered by Hartlepool Mail as part of their "Together Again" series on Tuesday, February 3rd, 2009. Photograph © Stan Laundon.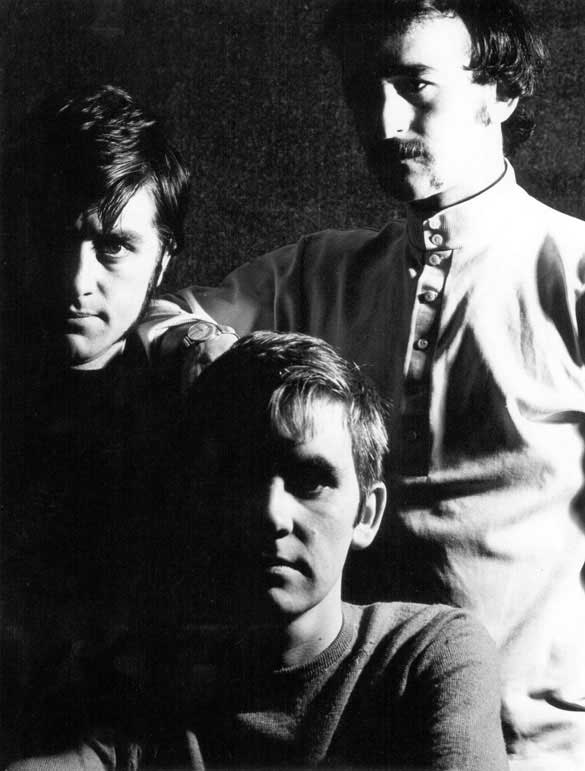 When The Toffees finally disbanded in mid-1967, the band members went on to other endeavours before inevitably coming together again in 1969 to determine their future plans. It wasn't too long before Magic Roundabout was born, and this is how they initially began performing together - just the three of them. This photograph, along with the many studio portraits on this page, and those on Seaton Carew beach, were taken by Harry Harland, a notable Hartlepool photographer and musician himself (harmonica player) and shows Kenny Allen, Robin O'Carroll and Mic Rafferty.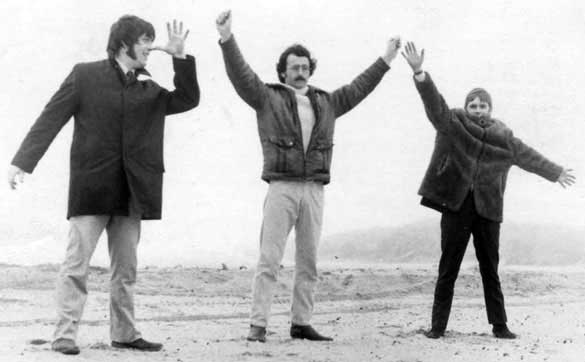 Kenny, Mic and Robin on Seaton Carew beach in 1969 - maybe the boys are indicating an SOS message here? Kenny appears to be letting everyone know how he sees things!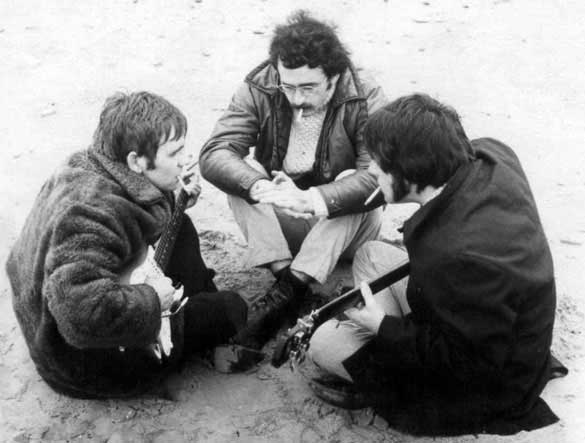 At last it appears the boys are getting down to business and performing new material. Or maybe they are huddling together for warmth? Cigarettes too!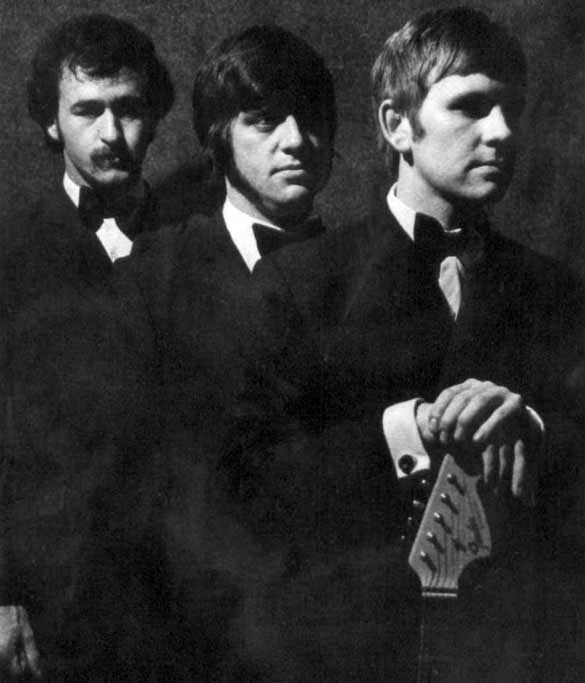 Mic Rafferty, Kenny Allen and Robin O'Carroll nicely dressed for this studio portrait.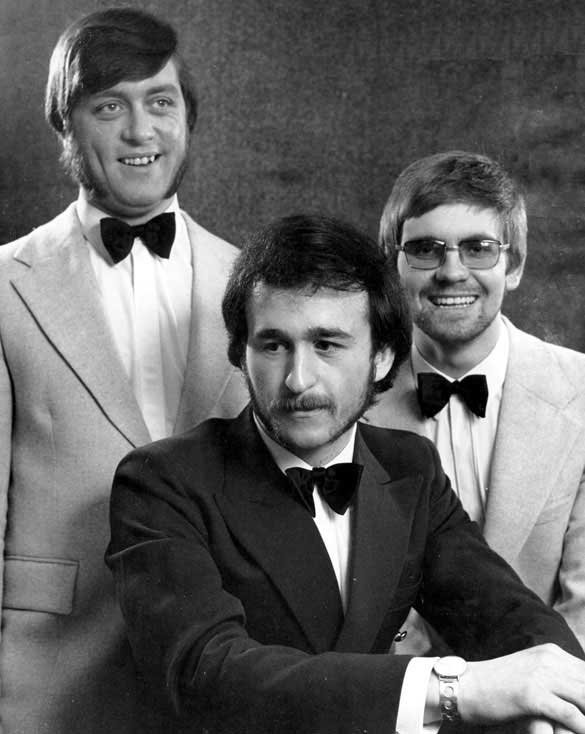 Another portrait taken in a Hartlepool studio late 1969 with Mic, Kenny and Robin.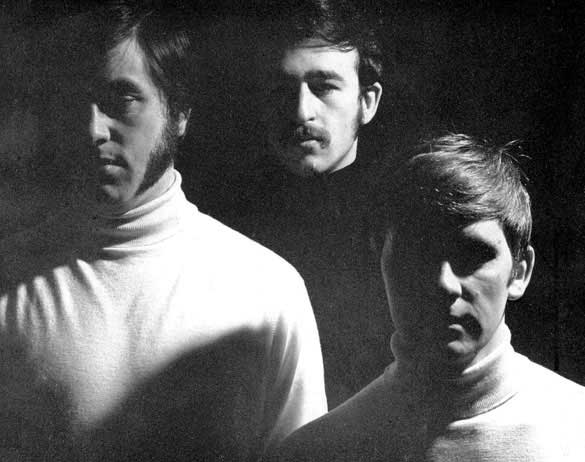 A very casual look this time with another studio portrait from 1969.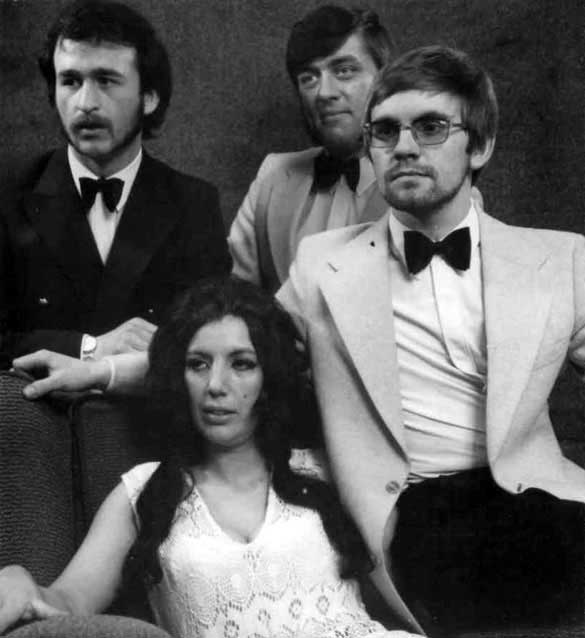 This portrait of Mic Rafferty, Anna Sabré, Kenny Allen and Robin O'Carroll was taken in early 1970.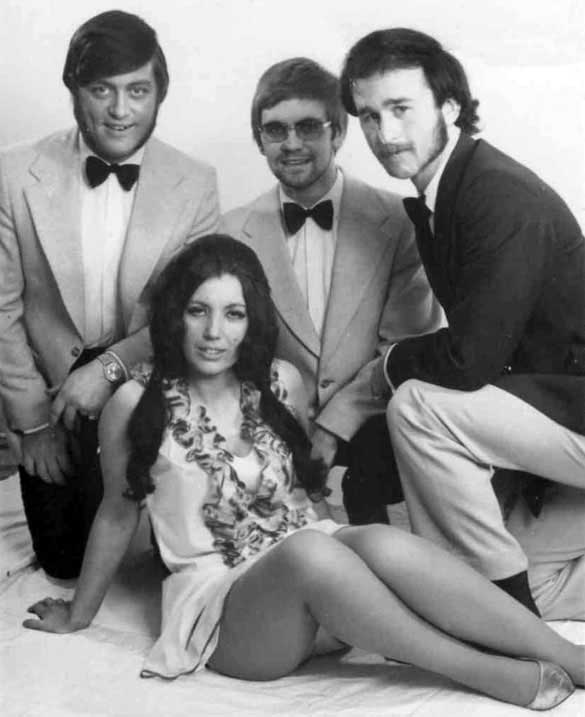 Kenny Allen, Robin O'Carroll, Mic Rafferty and Anna Sabré - the final photograph from the excellent work by Harry Harland.
Two studio portraits of Robin O'Carroll, guitarist and vocalist, taken at Hartlepool studio late in 1969.
Two more studio portraits - this time of Kenny Allen and Mic Rafferty.
This page is dedicated to Kenny Allen, Anne Buckwell (Anna Sabré), Harry Harland and Mic Rafferty always remembered and sadly missed. Kenny Allen passed away suddenly from suspected heart and medical complications on March 23rd, 2014 aged 68. Mic Rafferty lost his battle with cancer on December 8th, 2012 aged 65. Former Hartlepool Mail photographer, Harry Harland, passed away on December 21st, 2016.
This website is not responsible for the content of external internet sites

The Google monkey on this page was created by Dave Sutton graphics and free 3D animated gifs for web sites.
Copyright © Stan Laundon.com