JOHNNY LARKIN

Dedicated to Johnny Larkin February 9th, 1926 - April 28th, 2017.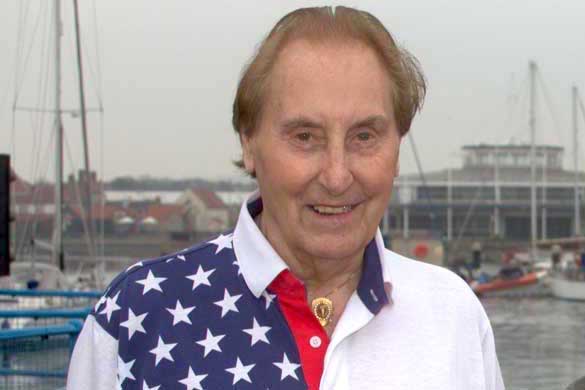 Johnny Larkin - photograph © Tom Collins.
Johnny Larkin passed away on Friday, April 28th, 2017, aged 91 after a series of health problems. Most people in Hartlepool, and the surrounding area, will remember him as a country music singer who loved Hank Williams. He was also a well respected country music promoter through his JL Entertainments Agency in the town and booked bands from all over the country - and America - to appear in clubs throughout the north east. In fact, back in 1978, on his first ever visit to Britain, American country music star Boxcar Willie appeared at Hartlepool Workingmen's Club in King Oswy Drive on January 17th of that year - thanks to Johnny Larkin. Other American stars he promoted in Britain included Marvin Rainwater and Charlie Walker.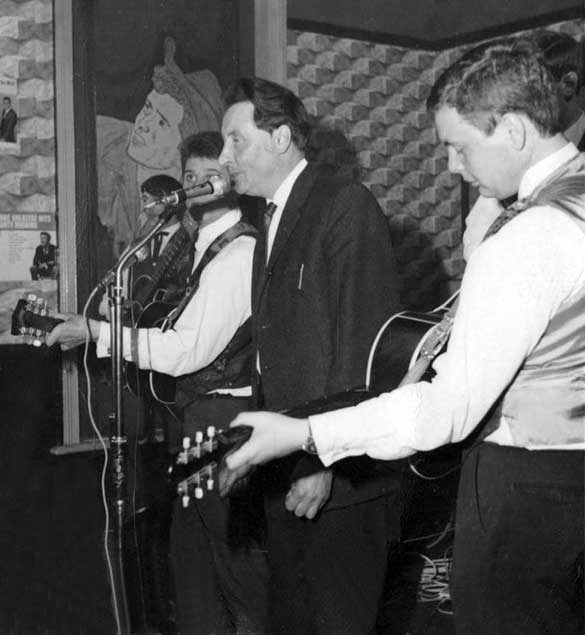 Johnny Larkin had been entertaining for years. This photograph was taken at the Palace Hotel in Mainsforth Terrace, Hartlepool in 1968. A country music club called The Ponderosa was held at this venue back then and the photograph shows Johnny Larkin on lead vocals, Ken Nicholson to the extreme left on bass, Stan Laundon on rhythm guitar with lead guitarist Billy Crallan. Thanks to Mike Watson for the photograph.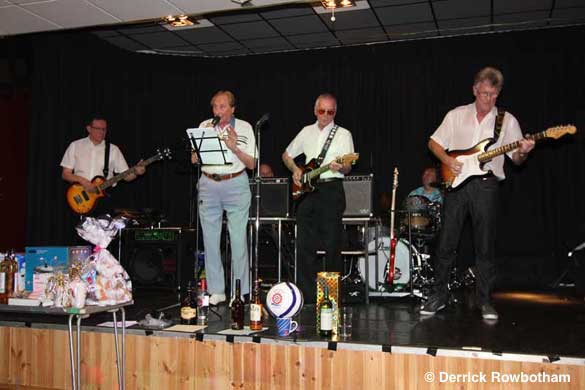 In concert at Ye Olde Durham's Social Club in St. Aidan's Street, Hartlepool, to raise money for Help for Heroes with Vaughan Jackson on bass, Johnny Larkin on vocals, Stan Laundon on rhythm guitar, Les Crosby on drums with Jim Sculley on lead. Photograph © Derrick Rowbotham.
Johnny with British country music entertainer, Roger Humphries.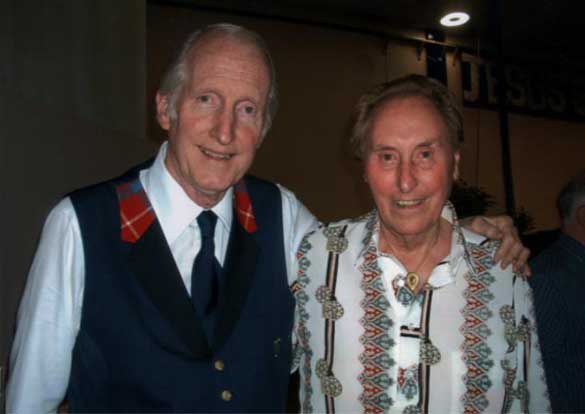 American country music star, and member of the Grand Ole Opry, George Hamilton IV with Johnny.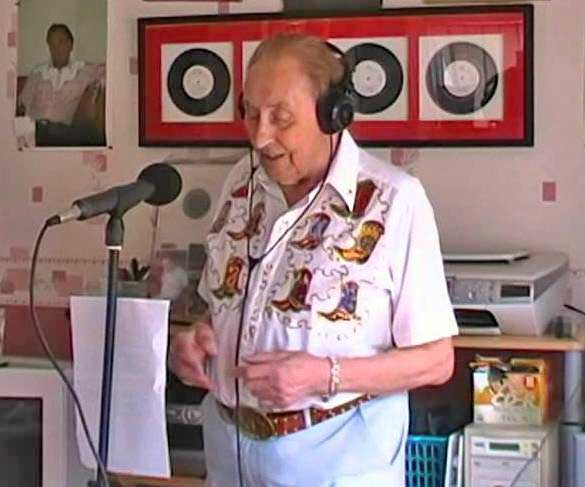 Be sure to see the YouTube video of Johnny at home singing "Nobody's Child" when he was at the tender age of 87. He's accompained by his nephew Derek Mathews.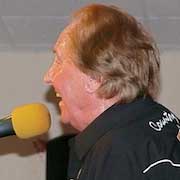 Johnny Larkin was inducted into the British Country Music Hall of Fame when he was 87. As well as being a promoter he also became a charity fundraiser and helped raise thousands of pounds for the Parkinson's Disease Association, Macmillan Nurses, Help for Heroes and the RNLI through his love of music. He was a performer until the end of his days - often serenading nursing staff at the care homes he was in towards the end of his life. RIP Johnny Larkin 1926-2017.
Photographs on this page are copyright © to their respective owners and must not be copied, or used, without special written permission.
Copyright © Stan Laundon.com