THE COMETS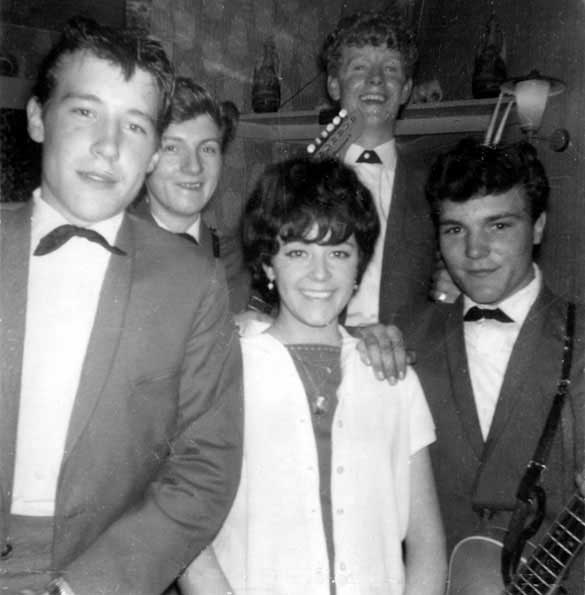 The Comets dating to about 1962 time with John Pontone, Peter Savage, Marian Webb, John Madge and Colin Temple. Marian and Peter believe the photograph might have been taken at The Catcote Hotel in Hartlepool.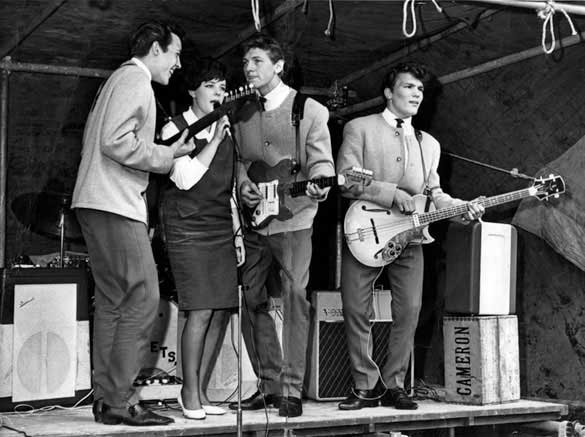 This shows the band at an open air concert in the village of Hart, just outside of Hartlepool. They are, left to right, John Pontone, Marian Webb, Peter Savage and Colin Temple. The poor drummer, as with many band photographs, is hidden again! Photograph © Northern Daily Mail.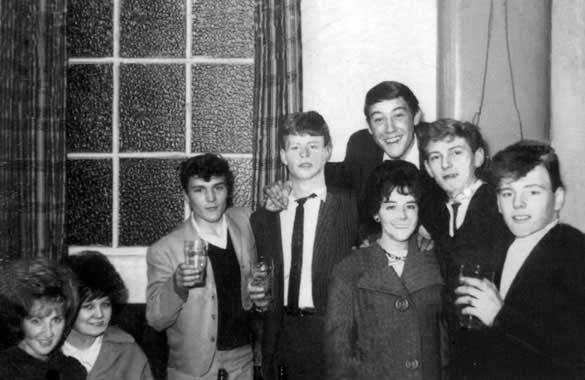 Having a relaxing time at the Rovers Quoit Club in West Hartlepool is Colin Temple, John Madge, John Pontone, Marian Webb and Peter Savage. The young man on the extreme right is Arthur Blair who used to follow the band all over town. We have no idea who the young girls are to the left. Do you know?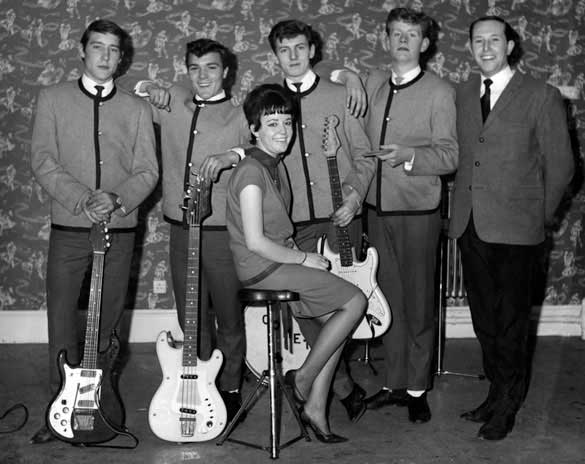 Posing for a nice photograph at Siemens Club in West Hartlepool, about 1964/5. It shows, left to right, John Pontone, Colin Temple, Marian Webb, Peter Savage, John Madge and manager John Darnell.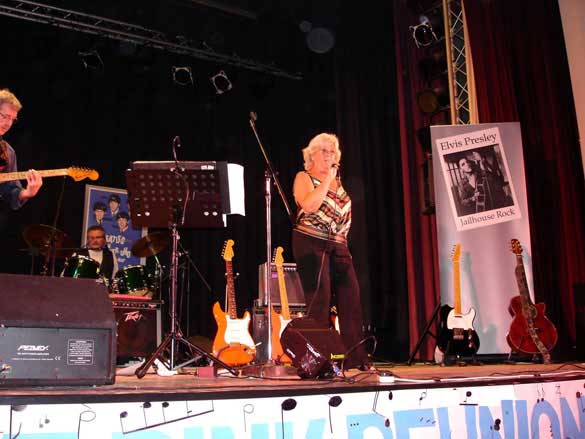 This is Marian on stage at the Borough Hall, in Hartlepool, during a Rink Reunion that took place on April 23rd, 2005. The Plainsmen provided the backing.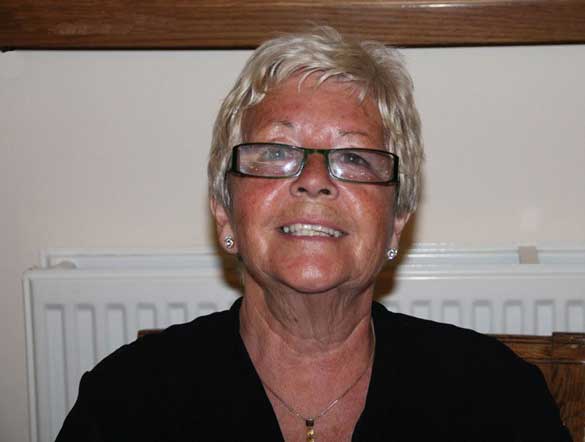 Marian as she was in 2013 - and happy to share her memories. Photograph © Stan Laundon.
This page is dedicated to John Madge (1945-2008) and John Pontone (1945-2005) always remembered and sadly missed.
Photographs on this page are copyright to their respective owners and must not be used, or copied in any way without prior written permission.

You can search this site with Google!

This website is not responsible for the content of external internet sites
Copyright © Stan Laundon.com