THE AVENGERS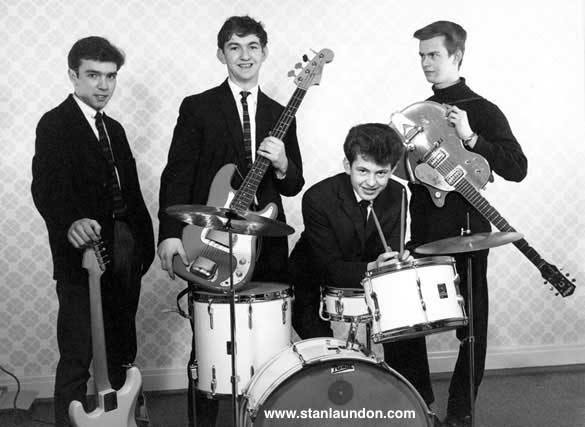 The Avengers, from Helmsley, with Dave Mann on rhythm guitar and vocals, Ken Cook on bass, Dave Cook on drums with Tony Haystead on lead guitar and vocals. They were one of the many bands who took part in the Evening Gazette local bands' competition in 1964.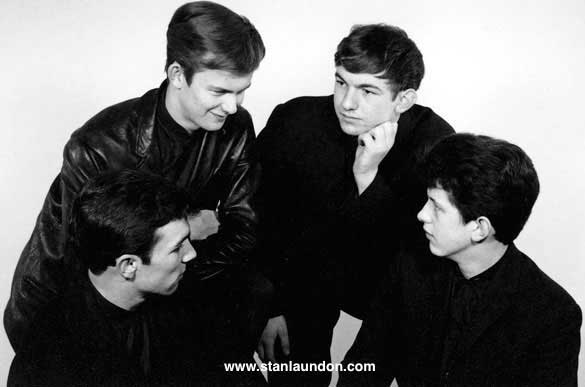 A studio portrait of The Avengers, from about 1963, with Tony Haystead the lead guitarist, Dave Mann on vocals and rhythm, Ken Cook the bassist and drummer Dave Cook.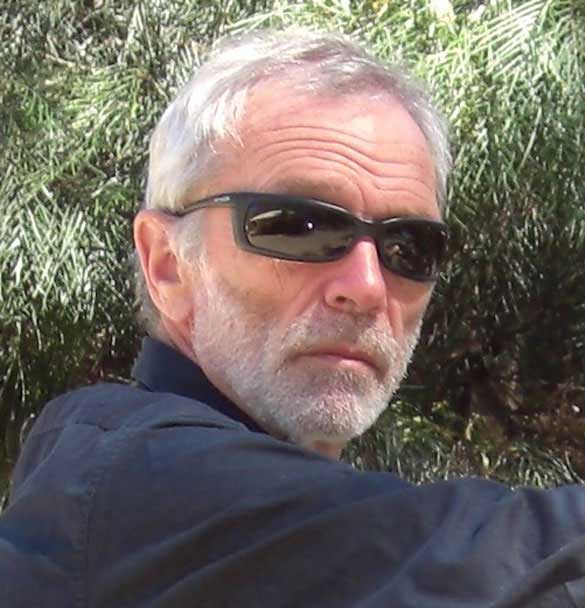 The Avengers former lead guitarist Tony Haystead as he is today.
All photographs on this page are © The Avengers unless otherwise stated. They must not be used, or copied, in anyway without prior written permission.
>>>>>>>>>>>>>>>>>>>>>>>>>>>

>>>>>>>>>>>>>>>>>>>>>>Fender Stratocaster gif © Dave Sutton
This website is not responsible for the content of external internet sites.
Copyright © Stan Laundon.com