THE FREELANDERS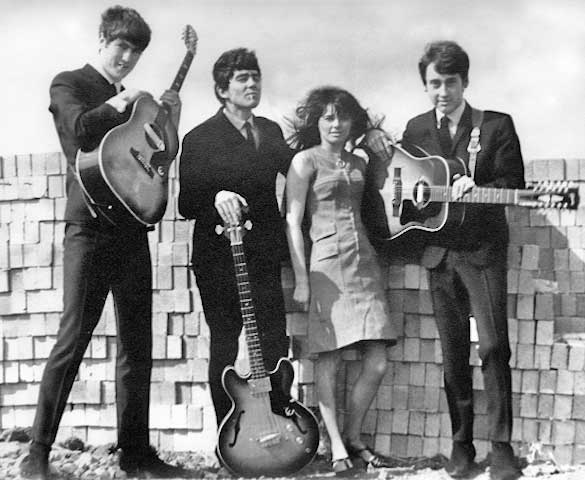 The Freelanders - with the line-up that won, and appeared four times, on the popular television show "Opportunity Knocks". The band members at this time were Ray Brown, John Thomas, Pauline Robson and Keith Murray. The photo was taken in 1967 and was a Freelanders copyright.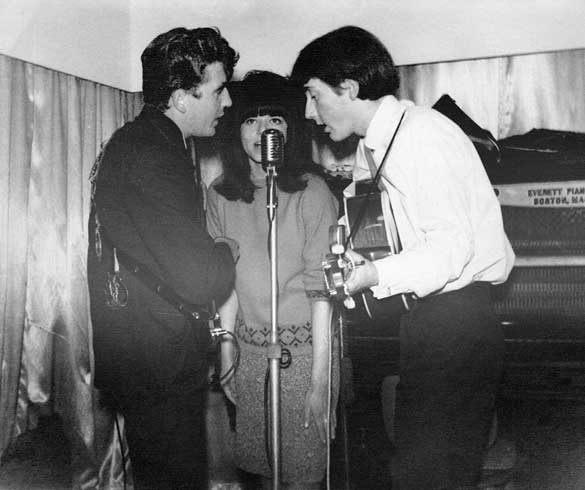 An early photograph of the trio back in 1965 and around the microphone are John Thomas, Pauline Robson and Keith Murray at the Skittle Bar in Redcar.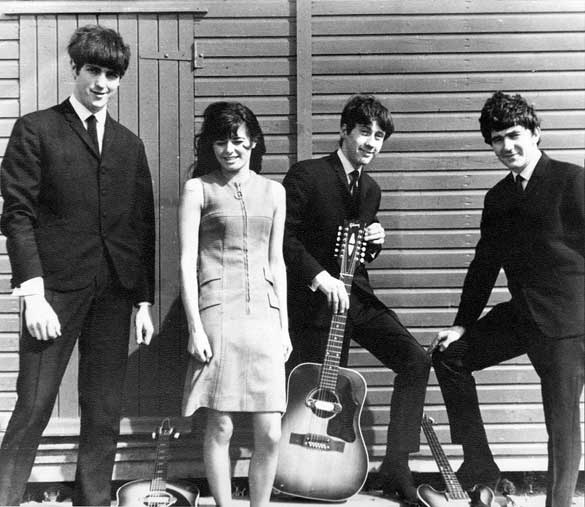 At Paddy's Hole, South Gare, in Redcar, about 1965 with Ray Brown, Pauline Robson, Keith Murray and John Thomas.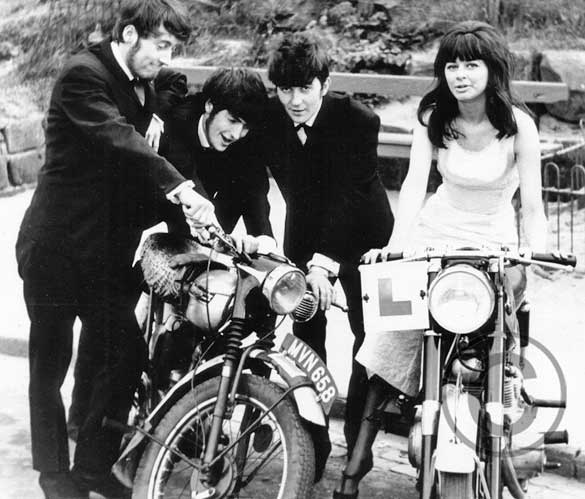 Keith Murray, Ray Brown, John Thomas and Pauline Robson all about to get riding on those motorbikes. This was taken at Redcar Sea Front about 1965.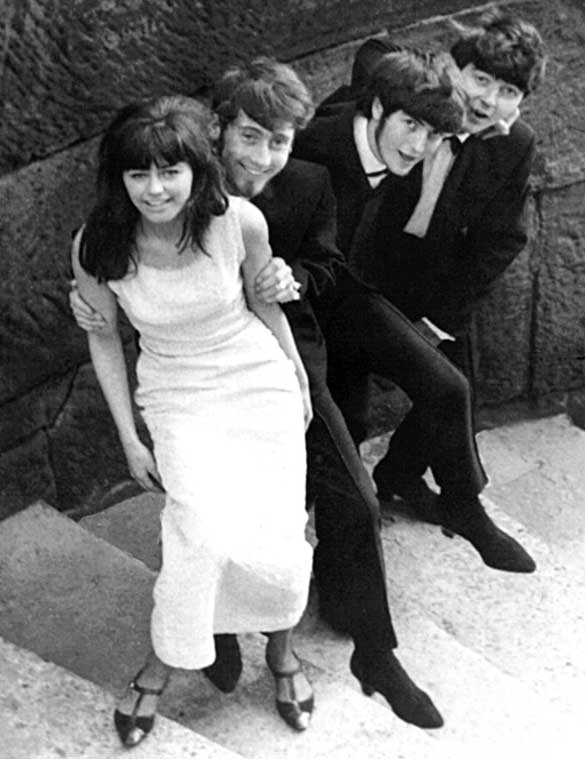 On the steps are Pauline Robson, Keith Murray, Ray Brown and John Thomas taken in Whitby in 1966.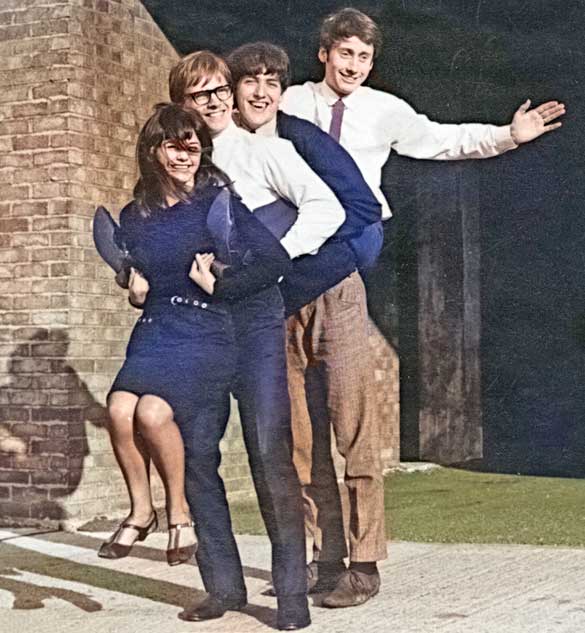 Pauline Robson at the front with Brian Anderson, just behind, Ray Brown getting a lift and Keith Murray at the back. This was taken in Redcar in 1966.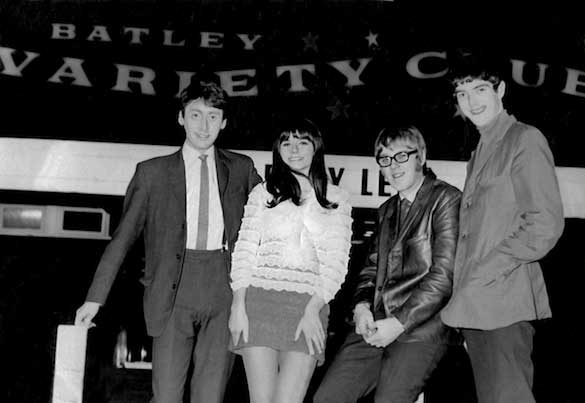 This one was taken at Batley Variety Club, in West Yorkshire, with Keith Murray, Pauline Robson, John Blench and Ray Brown sometime around 1968.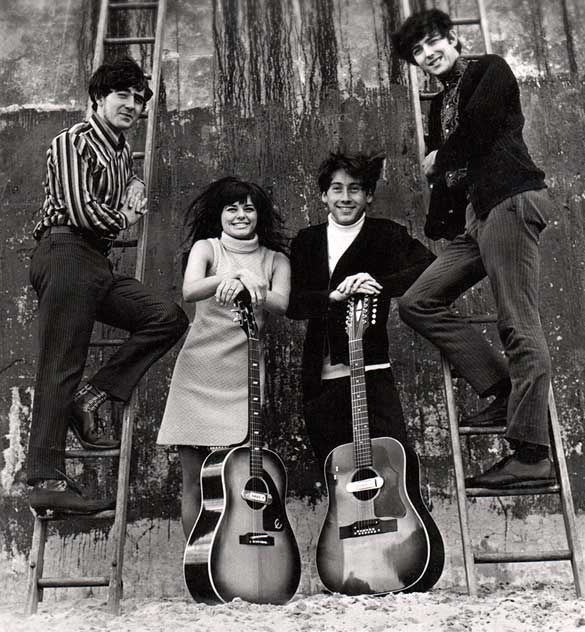 John Thomas on the first set of ladders, Pauline Robson with the Epiphone guitar, Keith Murray with the twelve-string guitar and Ray Brown on the other ladders. Both Ray and John had window cleaning rounds during the daytime - that's how they had the ladders!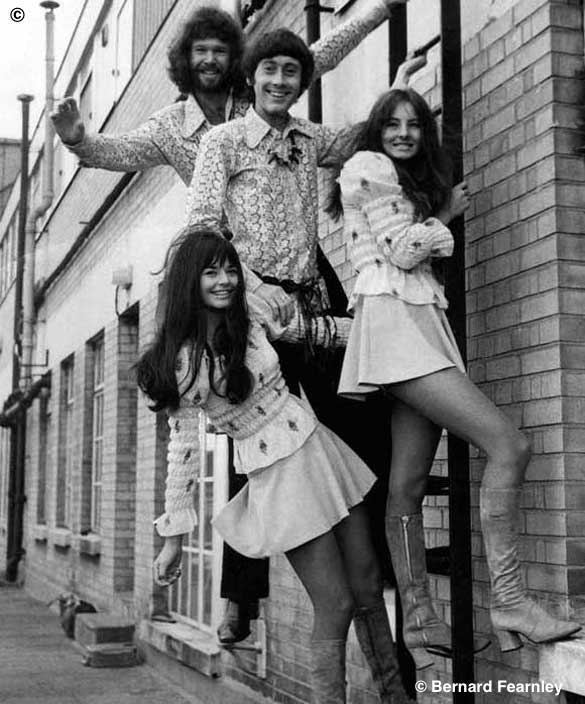 The Freelanders with Bryan Tattersall at the back, Keith Murray in the centre, Pauline Murray on the front left with Ann Tattersall to the right. This photograph, is copyright © Bernard Fearnley.
The Freelanders featured Keith Murray (vocals, guitar), Pauline Robson (vocals), John Thomas (vocals, bass, 1964-66, 1966-67, 1970-71), Ray Brown (vocals, guitar, 1965-71), Brian Anderson (bass, 1966), John Blench (bass, 1967-70), Bryan Tattersall (multi-instruments, 1971-72), Ann Tattersall (vocals, 1971-72), Pat Hildreth (vocals, 1971-74), Andy Hunter (vocals, bass, 1972-73), Pete Webster (vocals, bass, 1973-74).
This page is dedicated to Bryan Tattersall who passed away from cancer in 1975 at the age of 32, to Keith Murray who died in 2005 and and Ray Brown who sadly left us on August 29th, 2022 aged 76.
My sincere thanks to John Blench for the images and for his help in compiling this page.
This website is not responsible for the content of external internet sites
Copyright © Stan Laundon.com