FIVE AMPS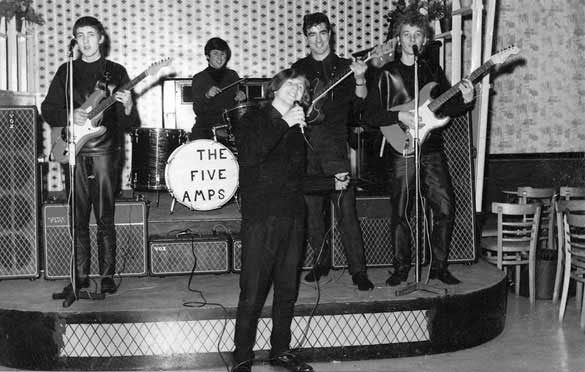 The Five Amps, from Redcar, are pictured here from around 1964 at Dormanstown British Legion Club and are, left to right, Ernie Carvel on lead guitar, Paul Mitchell on drums, Brian "Bushy" Williams on vocals, Barry Nawton on bass guitar with Pete Bradley on rhythm.
The band were formed in Redcar in the early 1960s just as the pop scene was taking off. Brian 'The Bush' Williams was the lead vocalist and keyboard player. They played most of the local gigs such as The Scene in Middlesbrough, The Coatham Hotel, The Astoria Ballroom, The Maison de Danse in Stockton and the K.D. Club in Billingham. They also went further a field, playing some gigs in London most notably at The 2 i's Coffee Bar in London.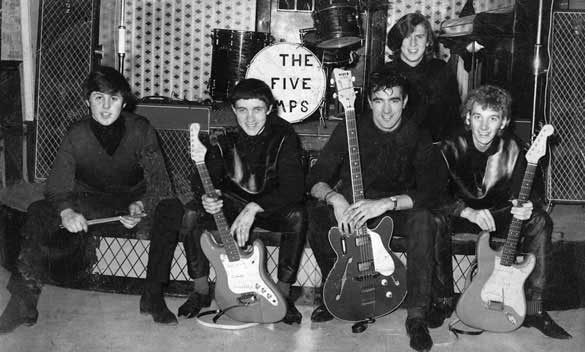 The Five Amps at Dormanstown British Legion Club readily pose for the camera.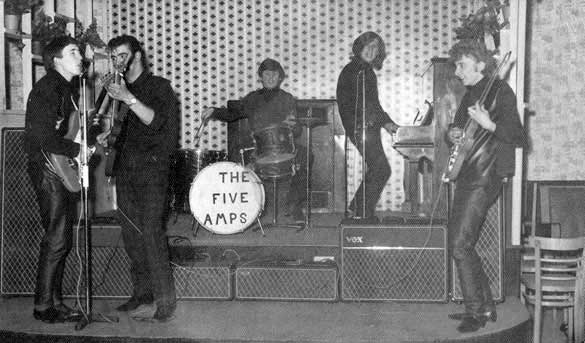 Around 1965 The Five Amps broke up. Brian "Bushy" Williams joined the Army but still entertained the crowds by joining the famous White Helmets motorcycle display team. Baz Nawton, who played bass, has since passed away but played a while with The Delmonts. Drummer Paul Mitchell went on to study under the great Eric Delaney, rhythm guitarist Peter Bradley left the area and has not been seen since while lead guitarist Ernie Carvel also died a few years ago.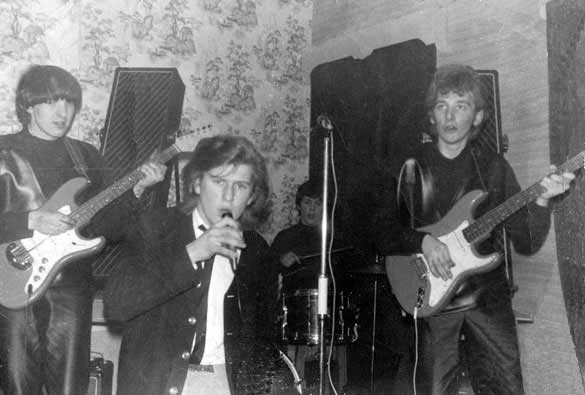 Brian Williams puts the sound system seriously to the test at a gig at the British Legion Club in Dormanstown.
This page is dedicated to the memory of Ernie Carvel and Barry "Baz" Nawton
Thanks to Paul Delplanque, Susan Chester, Baz Nawton, John Thomas and Brian Williams for the information and photographic material on this page.
The Google monkey on this page was created by Dave Sutton graphics and free 3D animated gifs for web sites.
Copyright © Stan Laundon.com