JERRY REED
Dedicated to Jerry Reed Hubbard March 20, 1937 - August 31, 2008. Rest in peace Snowman!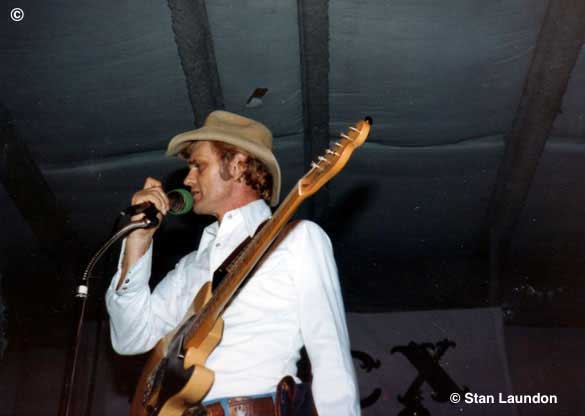 Jerry greets the audience in Douglasville, Georgia.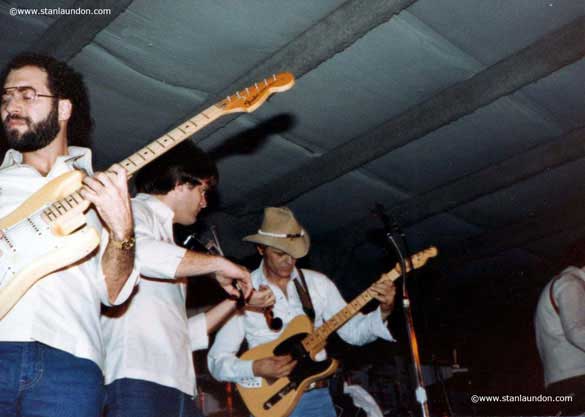 "The Devil Went Down To Georgia"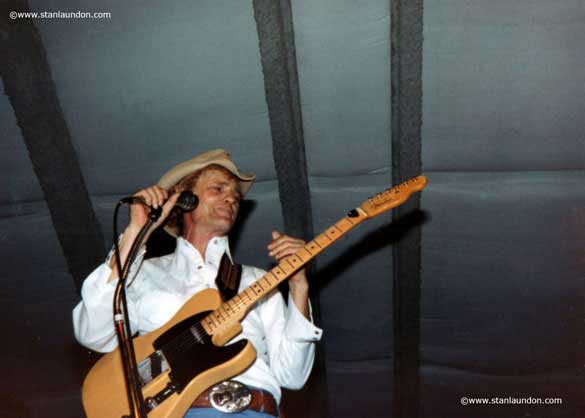 "She Got The Goldmine"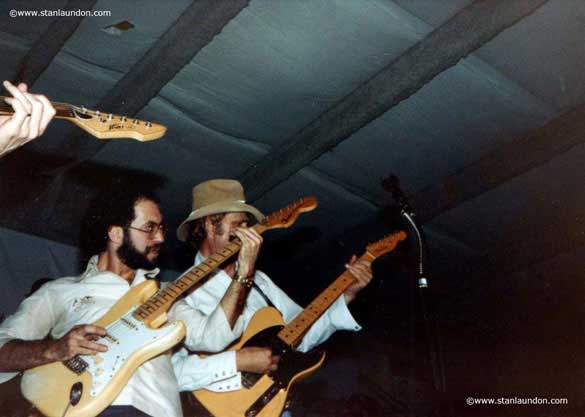 "The Man With The Golden Thumb" featuring some wild guitar pickin'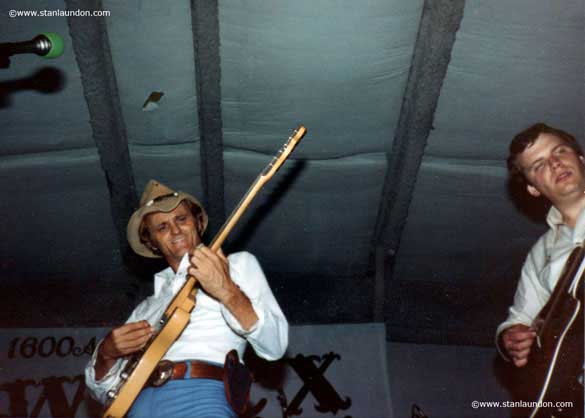 Jerry plays Hank Garland's "Sugarfoot Rag"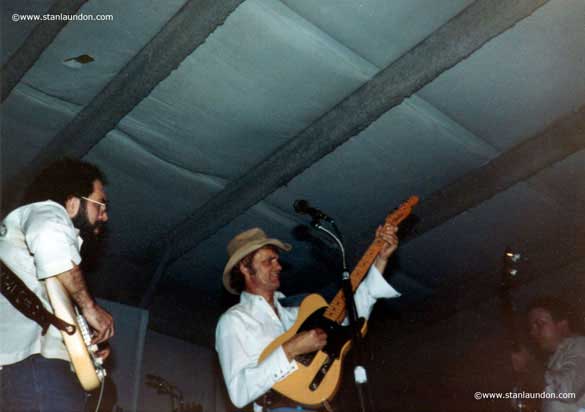 "Amos Moses"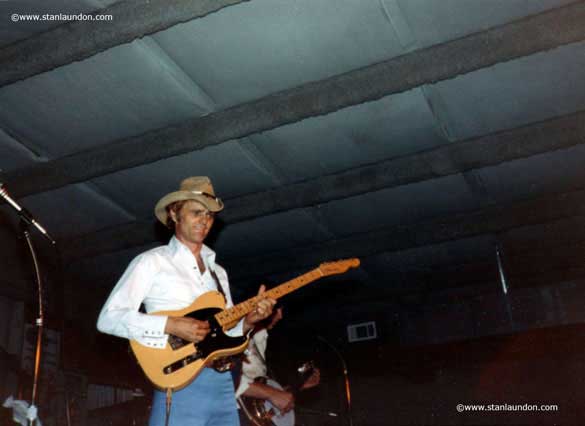 "When You're Hot, You're Hot"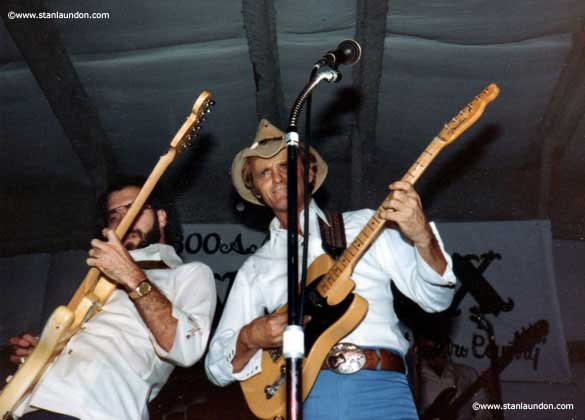 "A Thing Called Love"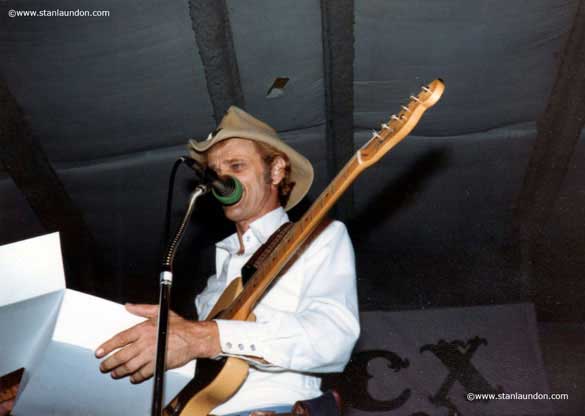 A fan presented Jerry with a cake that said "Welcome Snowman" and had a model Trans-Am car flying across the top! Jerry, of course, played the part of Cledus Snow in the film "Smokey and the Bandit" and had the 'handle' of The Snowman from The Bandit, Burt Reynolds.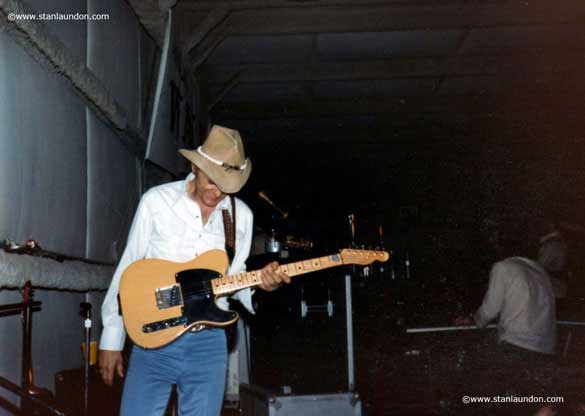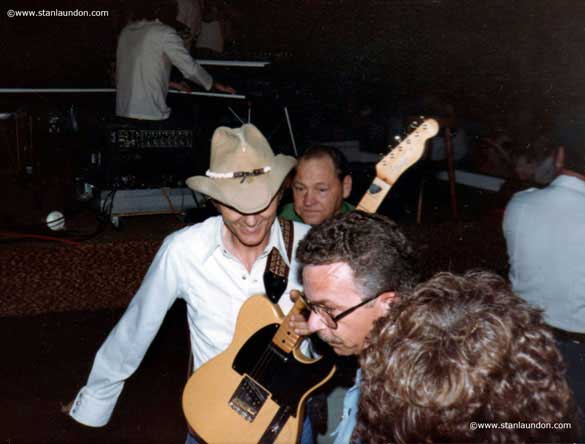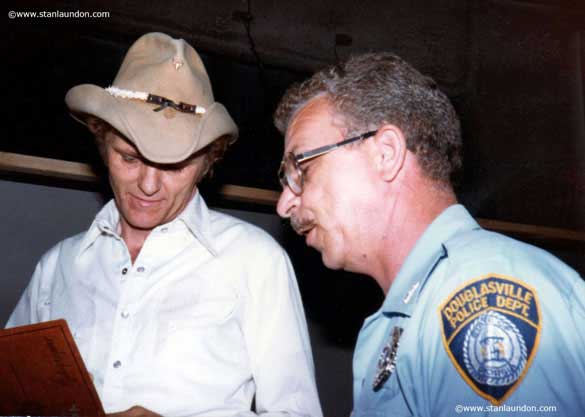 An autograph for an officer from the Douglasville Police Department.

....and my concert ticket - still intact!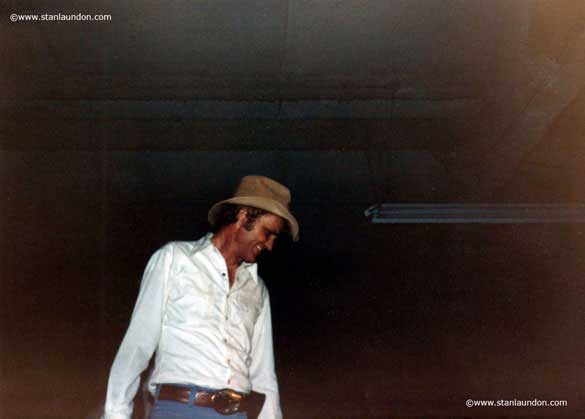 I do appreciate the quality of this photograph is not as good as the others on the main body of the page - but I still thought you might like to see a smiling Jerry Reed on stage.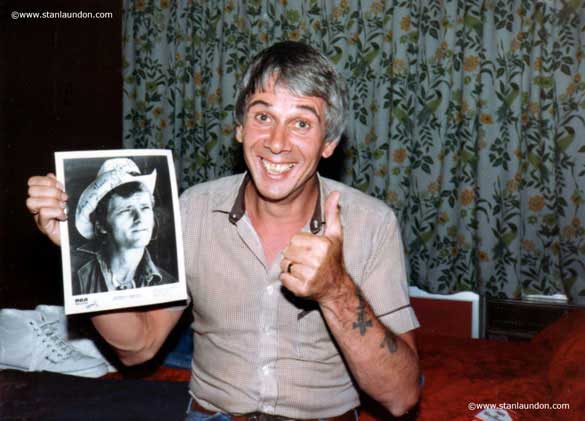 A happy man - with my signed photograph.
The autograph says "Hang in there, Stan!"
Until 2011, I had never used this photograph on my website. It was very special to me but my friends said I should use it. I hope you enjoy seeing it as much as I did having it taken. It was in Room 11, The Motel, Douglasville, Georgia in September 1982.
Because of the interest in this page I've decided to include some photographs of Jerry taken in Nashville, Tennessee in June 1974. This one above, and two others in the left hand column, were taken outside his Music Row office. Photograph by Shay Brogan.
The photographs on this page, unless stated, are © Stan Laundon and must not be used, or copied, in any way without prior written permission.
Copyright © Stan Laundon.com