THE BALLADS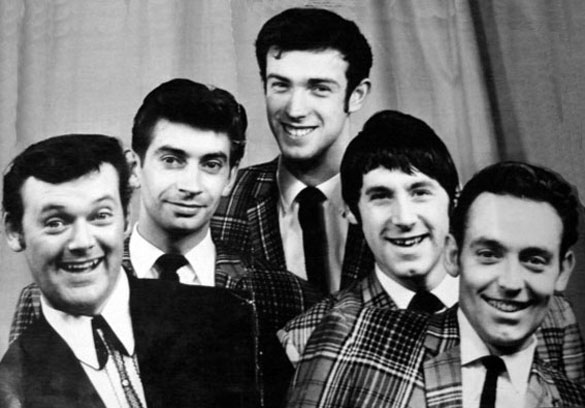 The first publicity photograph of the musical comedy act, The Ballads, who were in operation during 1966 to 1968. They were formed by Peter Barrass and Mike Packham after a trio called The Kasterways disbanded.
The Ballads included lead singer Newton Leith, lead guitarist and singer John Hindmarsh, Mike Packham on bass guitar, Peter Barrass on drums with organist Joe Hall.

John and Joe were from Peterlee, Peter was from Hartlepool and Mike, although from Brighton, lived and worked in Hartlepool. Peter Barrass, of course, later went on to be the stand-up comedian Peter de Dee.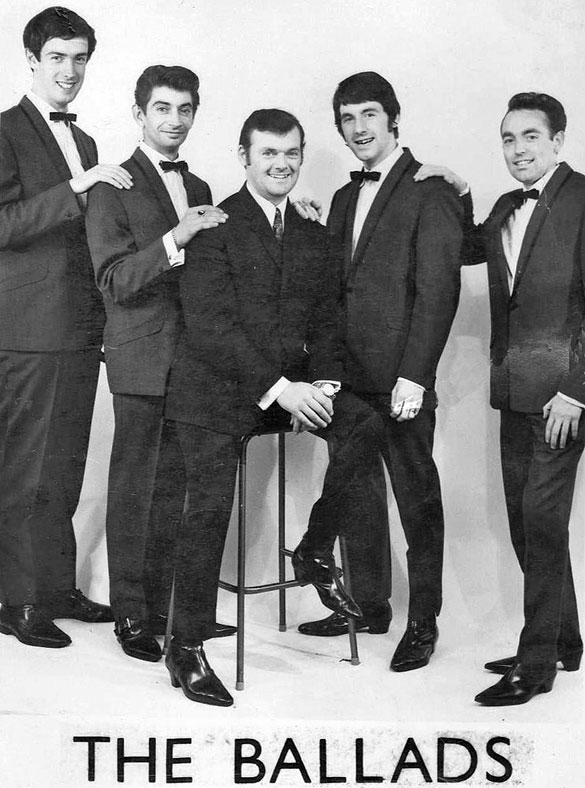 A publicity photograph of The Ballads with Mike Packham, John Hindmarsh, Newton Leith, Peter Barrass and Joe Hall.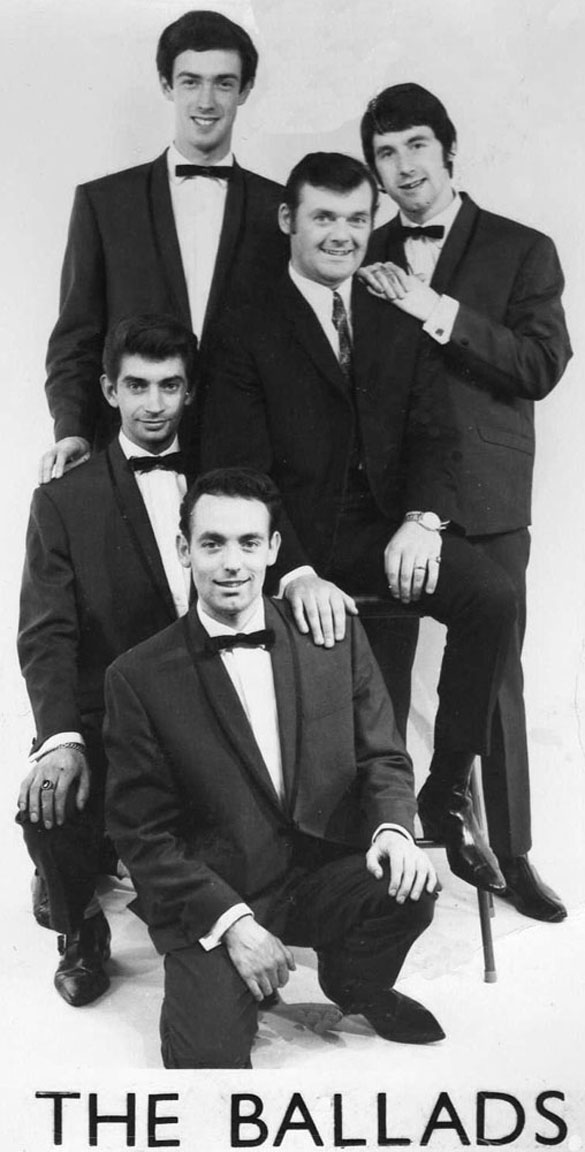 A photograph of The Ballads which they gave away as 'hand outs' to those who wanted memorabilia or autographs. They are Mike Packham, Newton Leith and Peter Barrass at the back with John Hindmarsh and Joe Hall at the front.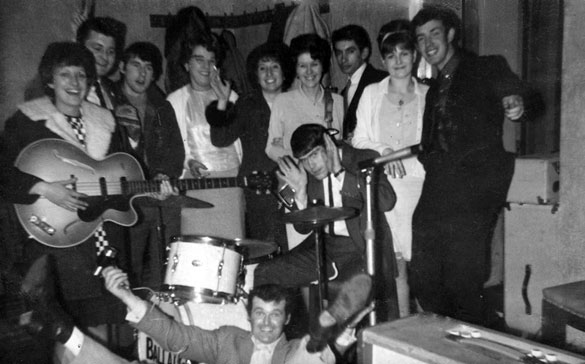 All good fun at rehearsals at the Argos Butterfly in Peterlee in 1966. The young lady with the guitar is the wife of the man sat at Peter Barrass's drum kit, the gentleman, second left, is The Ballads roadie Frankie 'Woodbine' Woodburn. A lady who followed the band is fourth in the line up and then Peter's wife Lynne waving at the camera. Third from the right is John Hindmarsh with his wife next to him on the left and then completing the line-up, on the extreme right, is a girlfriend of Mike Packham and Mike himself with Newton Leith, the band's singer on the floor, sporting a new pair of boots!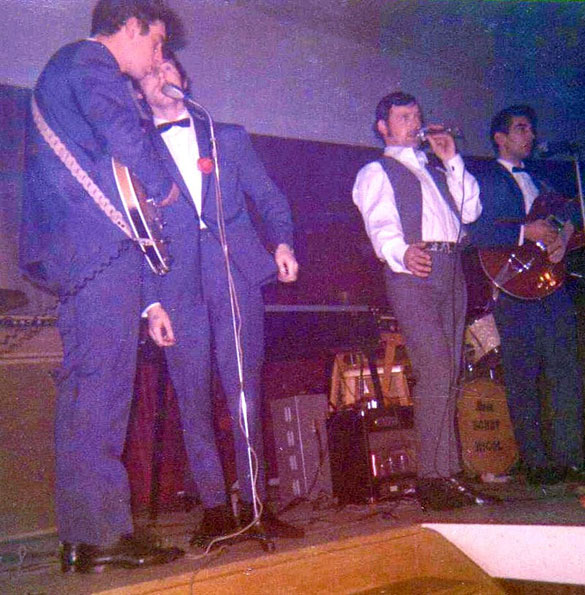 On stage at Owton Manor Social Club in West Hartlepool in 1967 is Mike Packham and Peter Barrass, on the left, with Newton Leith and John Hindmarsh to the right. Organist Joe Hall was out of the picture.
The monkey animation on this page is by Dave Sutton graphics and free 3D animated gifs for web sites.
This website is not responsible for the content of external internet sites.
Copyright © Stan Laundon.com