THE MISFITS
The Misfits from Horden in County Durham entertained audiences during the mid 1960's.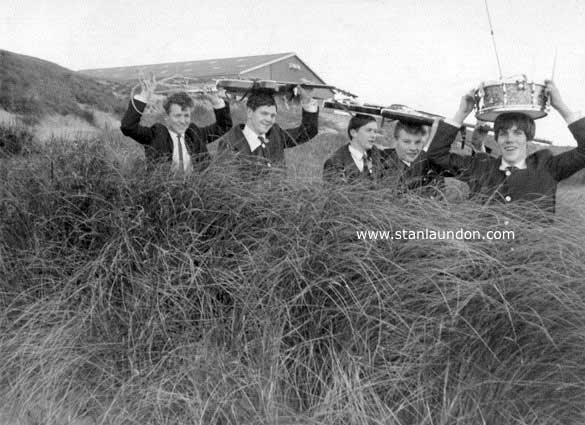 The Misfits with Barry Harbottle at the back, then we have the singer Dave Inchcliffe, Bill Cockfield on bass, Frank Turnbull and Jim Turnbull. Brian Pounder, formerly of The Corantos, says: "The guitar Dave is holding over his head is a Guild which my father, Jack Pounder manager of The Corantos, bought from Dave. He then sold it to John Graham who played with The Legends."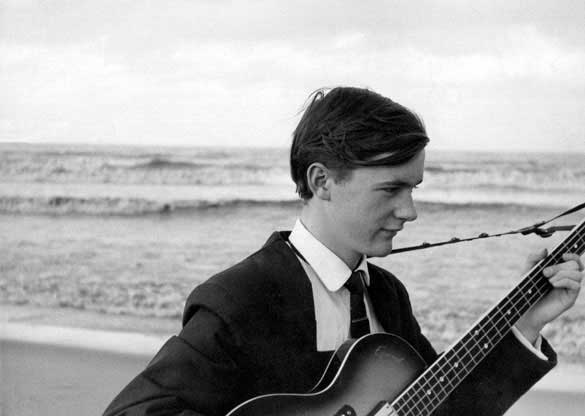 The band's bass guitarist Bill Cockfield down by the seaside.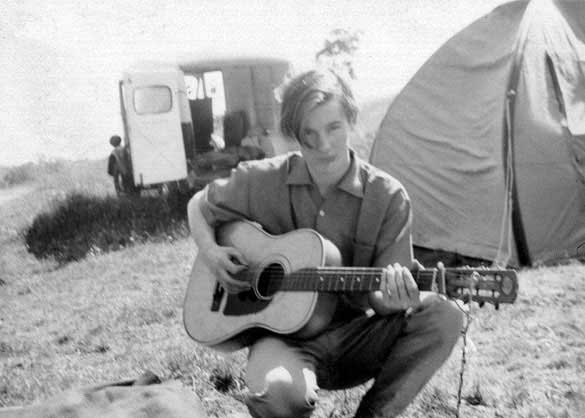 Looks like a day out camping here for Bill Cockfield.
All bands have a good business card but don't try ringing Horden 533 these days because you won't get connected!
Thanks to Carol Burnup for providing the photographs of The Misfits on this page.
This website is not responsible for the content of external internet sites
Copyright © Stan Laundon.com