THE MILESTONES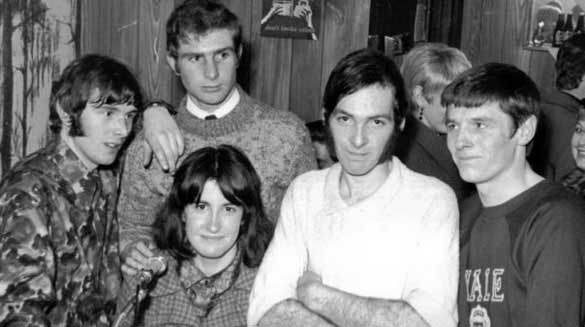 The Milestones at The Grove, Middlesbrough in November 1965 shows Trevor Middletditch, John Nimmo, Kathleen Davies at the front, Ian Naisbitt and John Price. The Milestones, from Middlesbrough, were a bit like an Animals tribute band and had a residency every Tuesday night at The Grove, Easterside, in Middlesbrough.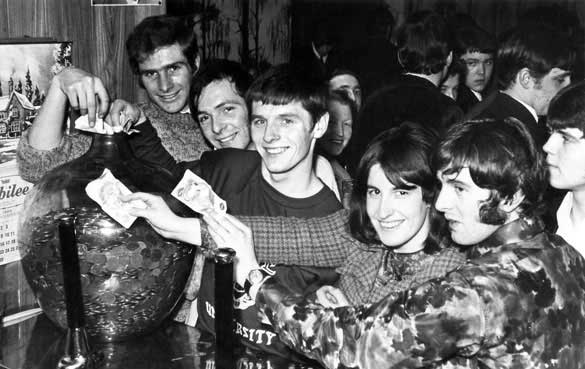 The Milestones at the same venue - The Grove, Easterside in Middlesbrough. They each placed £1 in the pot for a local charity. Probably their night's fee? It just shows you how old this photograph is because they had pound notes back then!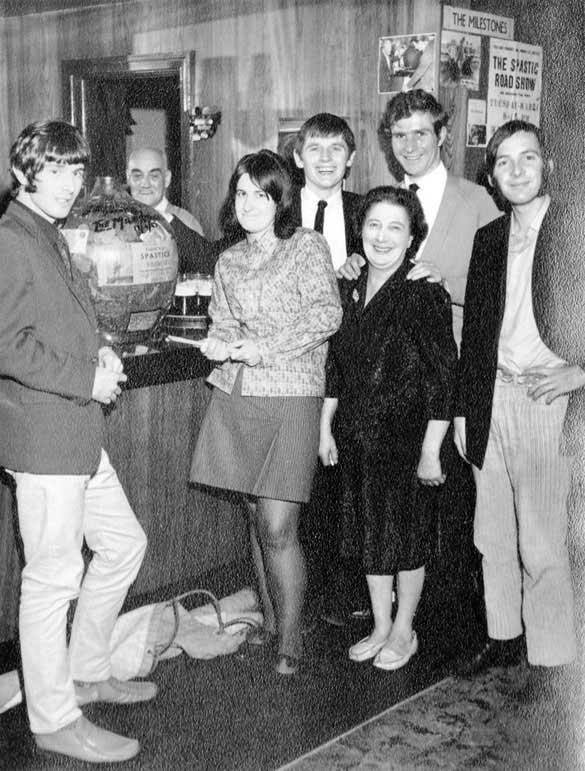 Also at The Grove, Easterside - probably on the same charity night. This shows Trevor Middleditch, landlord Claude behind the bar, Kathleen Davies, John Price the lead vocalist, landlady Addy, John Nimmo and Ian Naisbitt.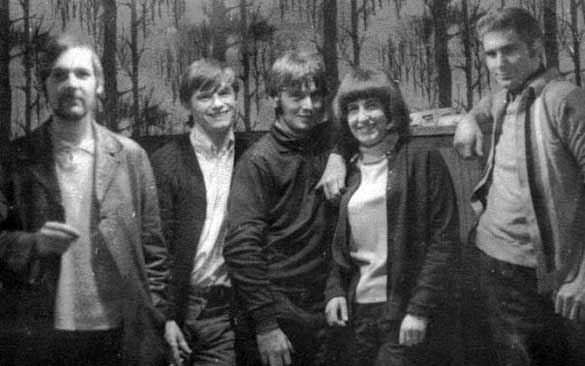 The Milestones pose for this photograph - again taken at The Grove in Easterside, Middlesbrough.
Thanks to Ian Naisbitt for the photographs, Ken Payne for additional information and Paul Delpanque at The Gazette for the extra publicity.
Nev Henderson, of The Delmonts writes: I have a few memories of The Milestones. We used to play every Wednesday night at The Grove at Easterside and, if memory serves I think that they played every Thursday. I probably knew them all at the time - Ian Naisbitt joined us later on. Hope this helps. By the way the landlord and landlady of the Grove, as shown in one of the pictures, was Claude and Addy and, believe me, you never wanted to fall out with Claude, a jovial chap usually but a real feisty Scottish hard case when necessary. Thankfully we always got on well with them.
This website is not responsible for the content of external internet sites
Copyright © Stan Laundon.com