THE VISTAS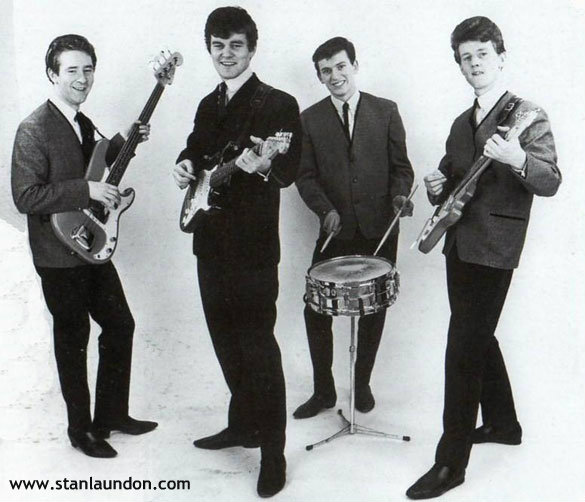 A popular band around Hartlepool in the 1960's were the Vistas who were resident for a while at the Queen in Easington Road. Left to right is Kenny Butcher on bass, Mick Tracey lead vocalist, Billy Talbot on drums with Tom Tracey on guitar. The photograph dates from 1964/5.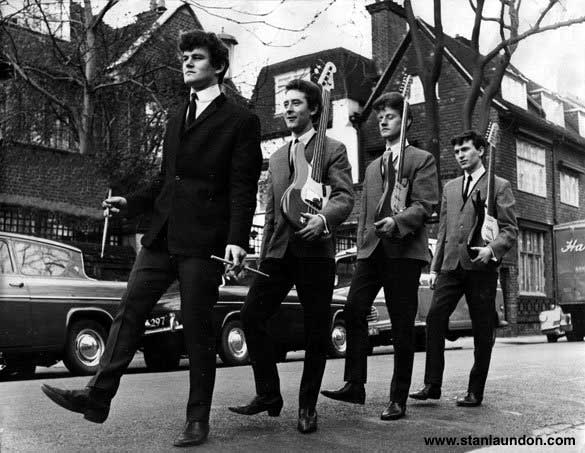 The Vistas go walk about in Chelsea with Mick Tracey, Kenny Butcher, Tom Tracey and Billy Talbot. This dates to about 1964. The band's old van is just behind Tom and Billy near the Harrods van. Photograph © The Latchmere Studios, Battersea.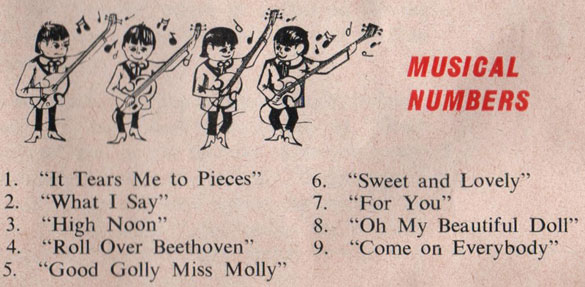 About 1966, The Vistas, under the management of Joe Meek, were booked to appear at the Birmingham Hippodrome in Vernon Sylvaine's farce with music "As Long As They're Happy." The band had a 'name change' for the show and became Jess Conrad's new beat group The Colorados. You can read about the programme opposite.
In June 1964 The Vistas - or should we say The Colorados - had a single released on Oriole Records (CB-1972) "Lips Are Redder Than You" which was written by Joe Meek, with "Who You Gonna Hurt" on the B-side.
Gene Pitney also recorded "Lips Are Redder Than You" which featured Mick Tracey on lead guitar. By clicking on the images it will allow you to see the discs in a larger size. You can read even more about this single on Flickr where it is suggested the correct title should be "Lips Are Redder On You".
Why not listen to the original versions of these songs on YouTube:



Lips Are Redder On You


Who You Gonna Hurt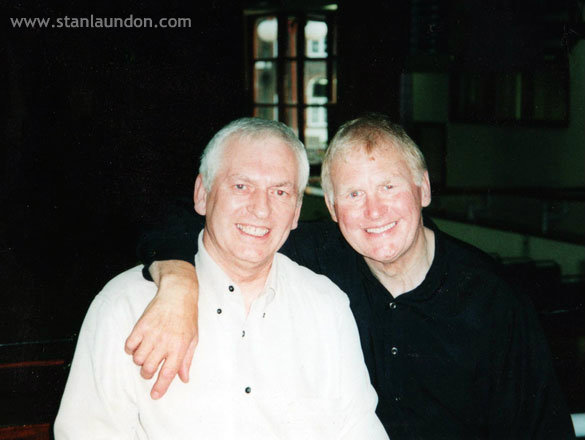 Billy Talbot in Scarborough 1999, with former Shadows bassist Brian 'Licorice' Locking and thanks to Billy Talbot for the photographic content on this page.

This page is dedicated to the memory of Billy Talbot & Mick and Tom Tracey.
Photographs on this page are copyright © to the respective owners and must not be copied, or used in any way, without prior written permission.
Copyright © Stan Laundon.com