RAY MINHINNETT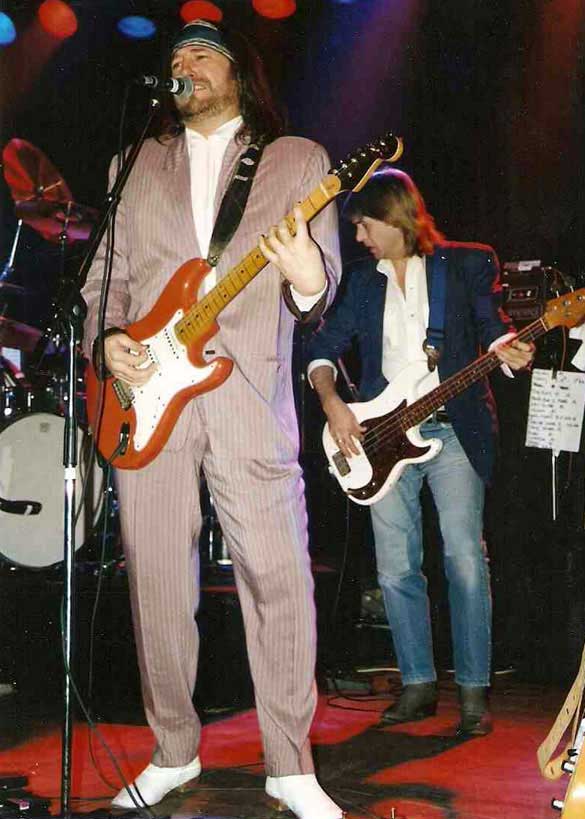 Ray Minhinnett was born in Beech Terrace, Horden in County Durham on June 20th, 1949. Recent years have seen him receive awards for Best British Blues Songwriter, and Best British Blues Album, as well as being nominated for Best British Blues Guitarist along with Eric Clapton, Rory Gallagher, and Gary Moore. More recently, he has been short listed for an Emmy Award, and been runner up in the Golden Rose of Montreux TV awards for his Film "Curves Contours & Bodyhorns", which he wrote and produced - as well as writing and performing all the music.

His film "Curves Contours & Bodyhorns - The Story of the Fender Stratocaster" is a worldwide success, and as stated, saw Ray short listed for one of the biggest accolades in the TV world, an Emmy. Followed by his book, published worldwide by the prestigious Carlton Books, of the same name, it continues to be a 'must have' read for guitar enthusiasts everywhere, and has now been translated into seven languages following yet another - its fourth, print run.

Together with his partner Bob Young, from Status Quo, Ray has helped to raise almost £1,000,000 for Nordoff Robbins Music Therapy through the vehicles of "Curves Contours & Bodyhorns" and "Stratpack", the Multi Media Concert they filmed for DVD release.

Conceived, written and produced by Bob and Ray in conjunction with Fender, and Eaglerock and an update of their Curves film transferred to the concert stage, the concert was performed by a bill of Rock n' Roll Royalty including Ronnie Wood, David Gilmour, Joe Walsh, Gary Moore, Hank Marvin, Brian May and Paul Rodgers and Buddy Holly's original Crickets to a 'Sold Out' Wembley Arena. The Stratpack Concert has been an enormous success, the DVD of which is still available in the shops, with all proceeds going to Norddoff Robbins.

Back to the beginning:

Initially spotted in his native north east by ex-Animal, Alan Price, in his early days he played with his own band, Highway, before he and Jim Hall (keyboard player with Highway) joined forces with Frankie Miller to form Frankie Miller's Full House. Ray is acknowledged by his peers as one of the few real contenders for the title of 'King of British Blues Guitar'.

Ray first came under the music industry spotlight, in the mid-seventies as Frankie Miller's Full House guitarist - replacing the departing Henry McCulloch. Frankie is acknowledged as one of the greatest soul, blues & country singer/songwriters, ever to come out of Britain with over one hundred and fifty song covers to his credit including his song "Guilty of the Crime" which the Eagles have covered - a classic Frankie Miller rocker.

Ray's musical roots have always been firmly entrenched in the blues, and after forming Full House with Miller, had what he still describes as the most enjoyable years of his career with Frankie, playing on classic top hits, like "Be Good To Yourself" and Miller classics such as "Brickyard Blues", "Love Letters", "The Devil Gun", "Sail Away", "Ain't Got No Ten Money", "Jealous Guy" and "A Fool in Love" etc.. After the success of Full House, he was invited to join legendary drummer Robert Henrits' Argent off-shoot, Phoenix, co-writing eight of the ten songs on the Polygram USA "In Full View Album".

While recording with Phoenix at Cherokee Studios in Los Angeles, Phil Lynott offered Ray the job of replacing the departing Gary Moore in the ranks of Thin Lizzy. "Yeah, I met up with Gary and Sharon Arden/Osbourne in a bar called The Rainbow, he was doing a solo deal with Jet Records at the time, his G-Force project I think and, he told me why he'd left the band etc. So, I didn't take the gig, which I have to say, I did regret for some time". Minhinnett "Too busy for Lizzy" proclaimed the front page headline in Melody Maker shortly afterwards, meanwhile Ray carried on with the job in hand, the recording of In full view, Phoenix's album for Polygram U.S.A.

On returning from the States, Ray returned to his roots and his beloved blues with a new big band, featuring a five piece brass section formerly the Q-Tips Horn section, together with Andy Pyle on bass, Graham Walker on drums, and Don Airey, and Chris Parren on keys. Once again his old pal Gary Moore entered his life, this time however, when he left, he took Ray's band with him, and they became The Midnight Blues Band.

In the midst of this, he was offered the opportunity to act as Musical Director/Co-Presenter alongside Matthew Lorrenzo on Sky TVs' flagship show "Saturday Night Live", a two hour live-weekly show that created a formula that has since been much copied in British TV. Every week, Ray was given the opportunity of inviting his own special guest onto the show to perform with him and his band. This also allowed him to share centre stage with great artists like Bobby Womack, Sonny Curtis and Courtney Pine, Status Quo, Grace Jones and John Parr, playing to a TV audience counted in millions all over Europe & the UK!

Mike Vernon founder of Blue Horizon Records, Producer of Peter Green's Fleetwood Mac, and engineer of the seminal Mayall/Clapton Beano album, heard some of the tracks from Rays' solo album, "Don't Get Mad Get Even", and asked him to submit a song for a new British Blues compilation album he was planning. Entitled, Un-American Blues Activities, it featured the cream of the British Blues scene. The song Ray contributed was an emotive, self-penned slow blues called 'Never had the blues like this before', which proved to be a great choice, as later that year it was instrumental in getting Ray named as the recipient of the "Best British Blues Album & Songwriter Award" on the BBC's Paul Jones' R n' B Show. A few weeks later he was nominated by Blueprint Magazine for "Best British Blues Guitarist" with Eric Clapton, Rory Gallagher and Gary Moore.

Ray won a whole new audience for himself when he acted as Support on a 72 date sell-out British tour, for a major rock/pop artist. A sold out tour, that meant playing to audiences of between 2,000-3,000 people each night, "I thought I might sell some albums ha ha". The tour included playing on a Sunday night at the the London Palladium. "I got the stage manager to put my mic in the exact spot John Lennon stood on when the Beatles played the Royal Variety Show". The response to Ray's set - performed with only a Keyboards player was fantastic, soliciting encores on most nights.

Currently Ray is working with the band "Full House play Frankie Miller" with Ray Drury on keyboards, Steve Browning on bass, Gregor McGregor on lead vocals, Clive Edwards on drums, Innes Sibun on guitar with Ray on slide and vocals. You can keep up to date with the band by visiting the Full House website where you can see photographs of the boys and see all their latest gig dates.
Ray Minhinnett started his musical career with The Kavemen who were based in Horden, County Durham.
...............................................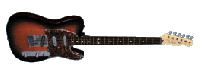 The Google monkey and Fender Nashville guitar on this page were created by Dave Sutton graphics and free 3D animated gifs for web sites.
This website is not responsible for the content of external internet sites