VINCE DEACON & THE REBELS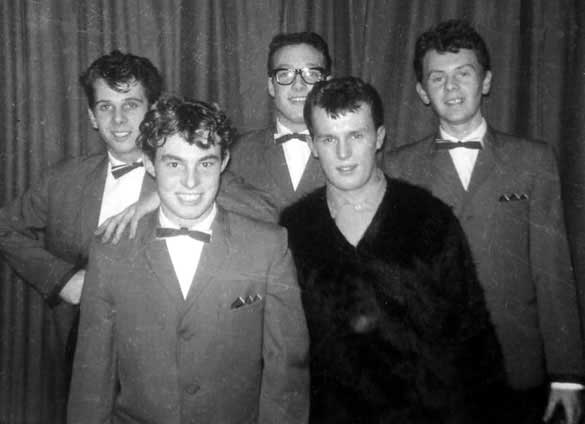 Vince Deacon and the Rebels were formed after the Trakkers broke up. The photograph above shows, at the back, Stan Laundon on rhythm guitar, Ron Blair on bass and Billy Crallan on lead guitar. At the front is drummer Barry Cox and lead vocalist, Ronnie Penna.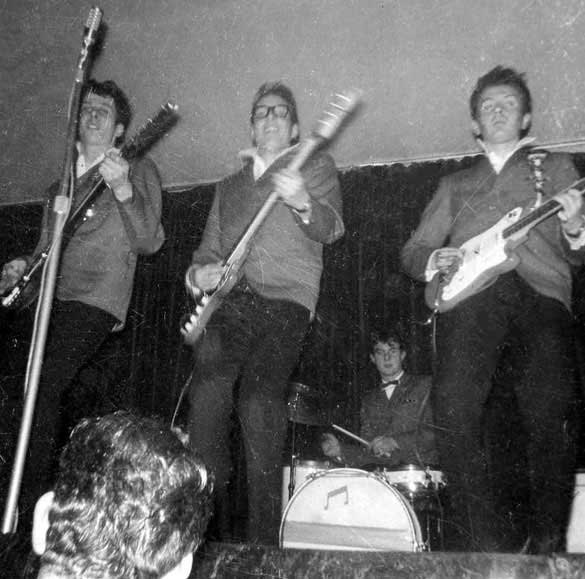 Vince Deacon and the Rebels on stage - with Stan, Ron, Barry and Billy. Ron Blair and Barry Cox have good memories and recall this was at Wheatley Hill Dance.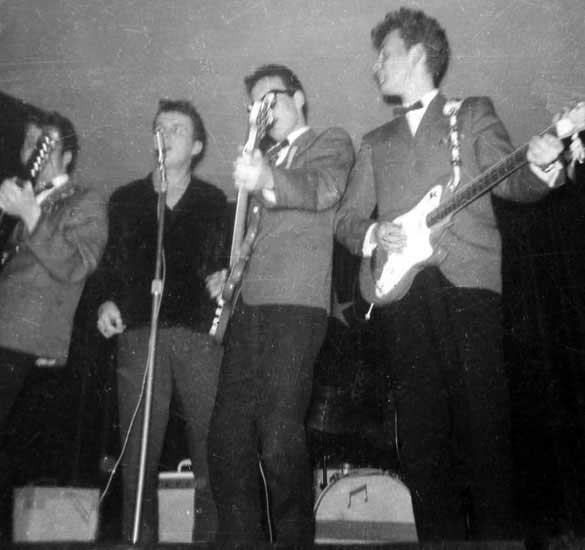 Stan Laundon, Vince Deacon (Ronnie Penna) Ron Blair and Billy Crallan.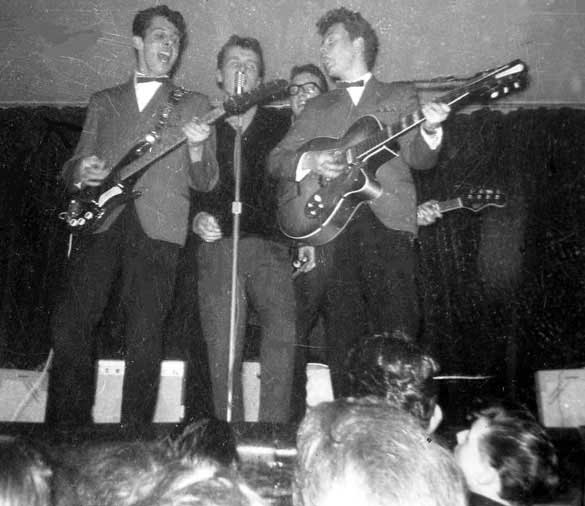 I think the song we were singing at the time might have been "We Say Yeah" which was the old Cliff Richard hit.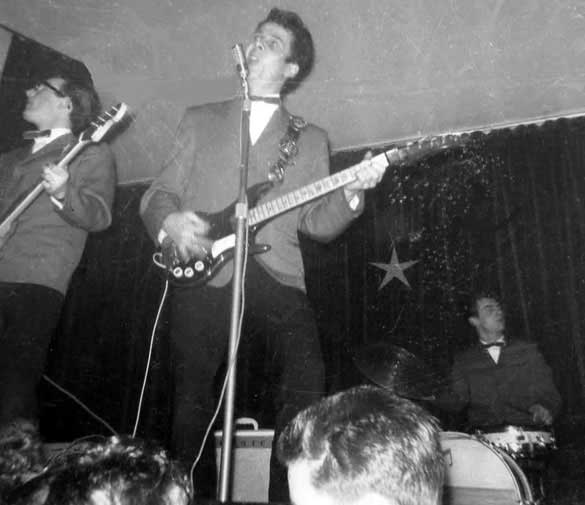 Stan didn't sing that many songs during the evening so it could have been "A Picture Of You."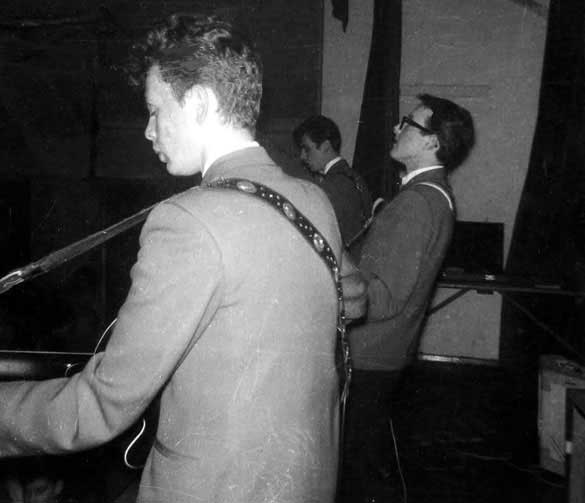 A Shadows instrumental from Billy.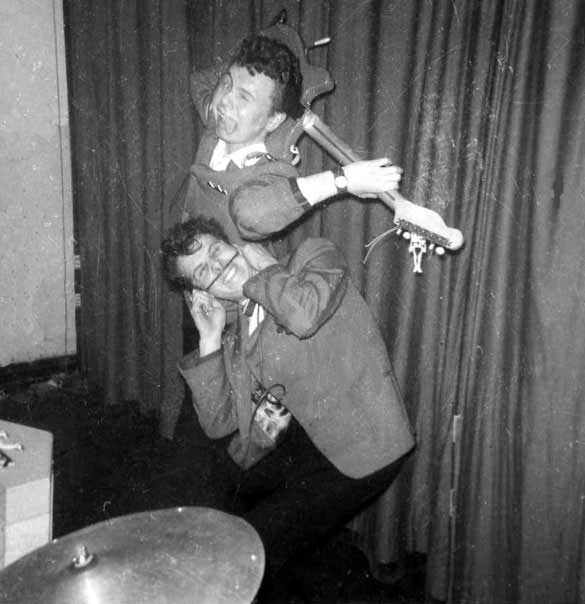 Fooling around - something they did a lot back in those days.
This website is not responsible for the content of external internet sites
Copyright © Stan Laundon.com