CORANTOS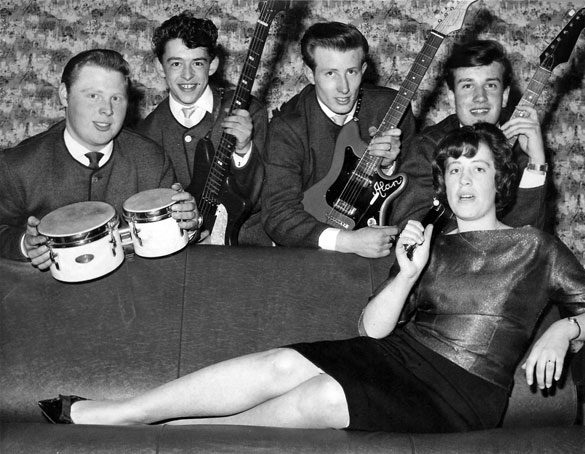 Brian Pounder on drums, Ken Nicholson on bass, Alan Plant on lead guitar and vocals, Mike Watson on rhythm guitar with Pauline Cairns on vocals. Mike Watson, who sent us the photograph, says he is not sure what year it's from but it must be quite early "judging by the guitars we had!"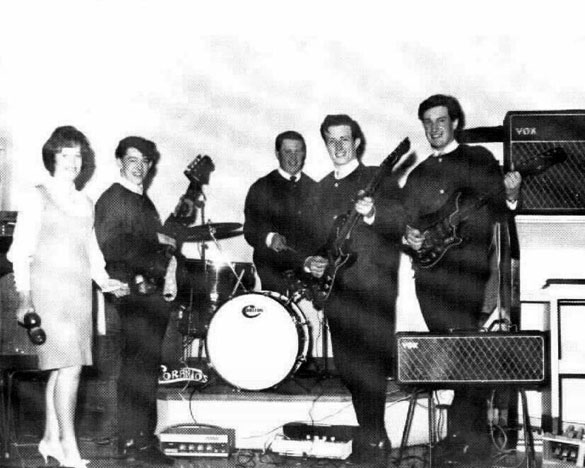 The Corantos was formed in 1962 by drummer, Brian Pounder from Peterlee, in County Durham. The original line up consisted of female vocalist Pauline Cairns, who went on to marry Brian, the lead guitarist was Alan Plant, Ken Nicholson was the bass player and Mike Watson, who later formed the Country Gentlemen, was rhythm guitarist. The band's manager at the time was Jack Pounder.
In 1965 Pauline and Brian were crowned King and Queen of Hartlepool Carnival and The Corantos, who had changed their line up by then, were joined by ex-Tony and the Meazzis members Bob Ferry and Terry Southwood. The band played on the back of a carnival float in the parade and later that evening at a dance in the Borough Hall.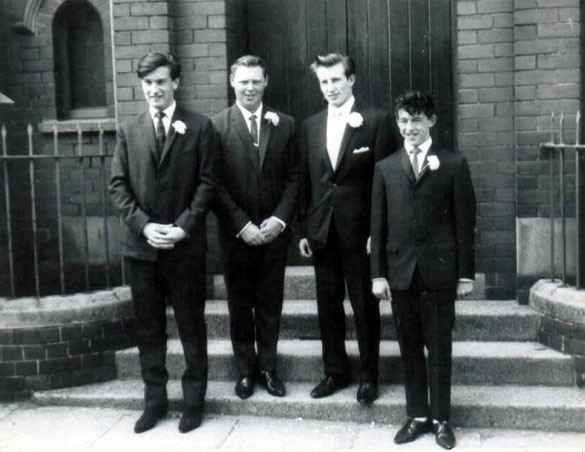 This photograph of The Corantos band members was taken at singer Alan Plant's wedding. Guitarist Mike Watson is on the left, Brian Pounder, the band's drummer was best man, the groom Alan Plant is the happy man and Ken Nicholson, the bassist, completes the line up. The photograph, taken in 1964, was sent to us by Brian Pounder.
This YouTube clip of The Corantos is certainly quite rare. It came to us from Brian Pounder and shows the band on stage in The Queen public house in Easington Road, Hartlepool about 1965. It features musicians Ken Nicholson, John Graham and Brian Wheatley with Pauline Cairns on vocals with the old Fats Domino classic "Blueberry Hill". We understand this section was originally part of a film about gathering sea coal on our local beaches. Copyright © Unknown.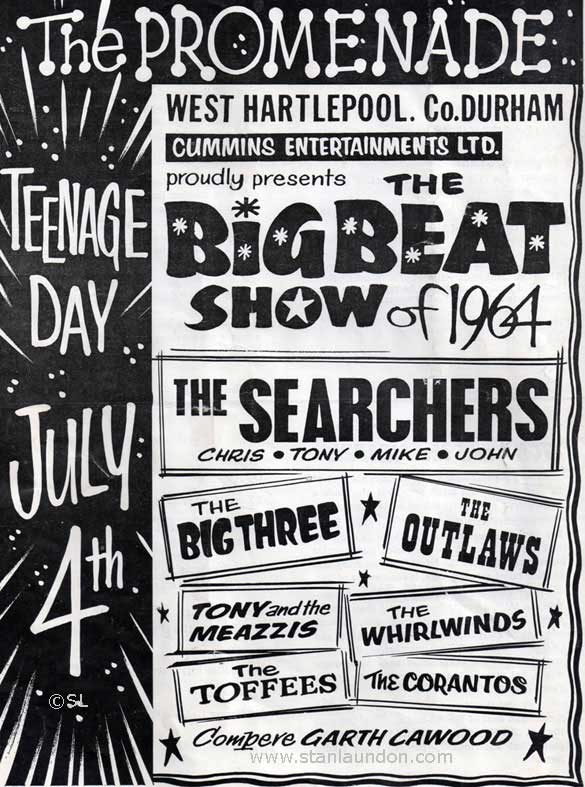 The Corantos were one of several bands on the Big Beat Show which was held on Hartlepool Promenade (not West Hartlepool) on July 4th, 1964 which had the Liverpool band The Searchers topping the bill. Apparently the weather wasn't too good on the day in question and the anticipated crowds never turned up. The Big Three weren't available for this show and their place was taken by Hartlepool rhythm and blues band The Plainsmen.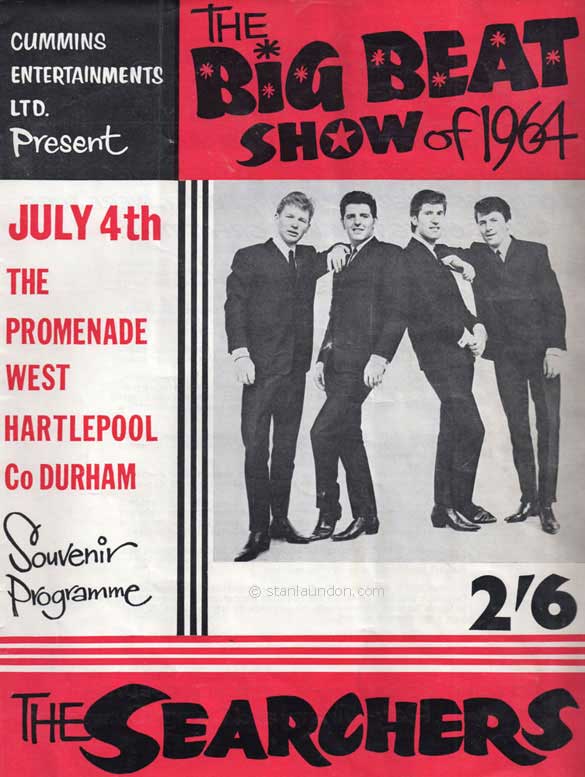 The souvenir programme from that show dated 1964 with The Searchers - John McNally, Tony Jackson, Chris Curtis and Mike Pender. The poster and programme came from the collection of Mike Watson, ex-Corantos and Country Gentlemen.
This page is dedicated in memory of Ken Nicholson & Alan Plant.
Copyright © Stan Laundon.com